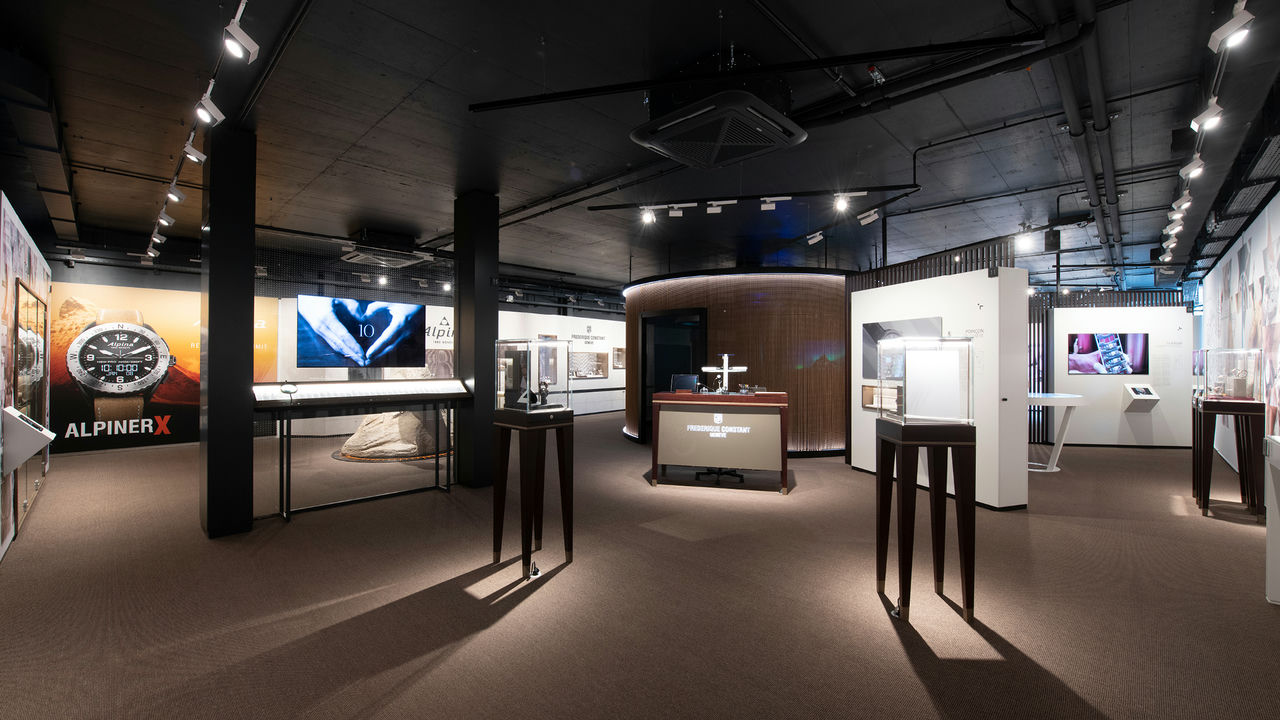 FREDERIQUE CONSTANT
MANUFACTURE
Born from the passion for refined watches, Frederique Constant offers not only, year after year, exceptional timepieces of high quality, but also makes the realm of the horological industry more accessible to watch lovers and connoisseurs alike by inviting you to their Manufacture based in Geneva.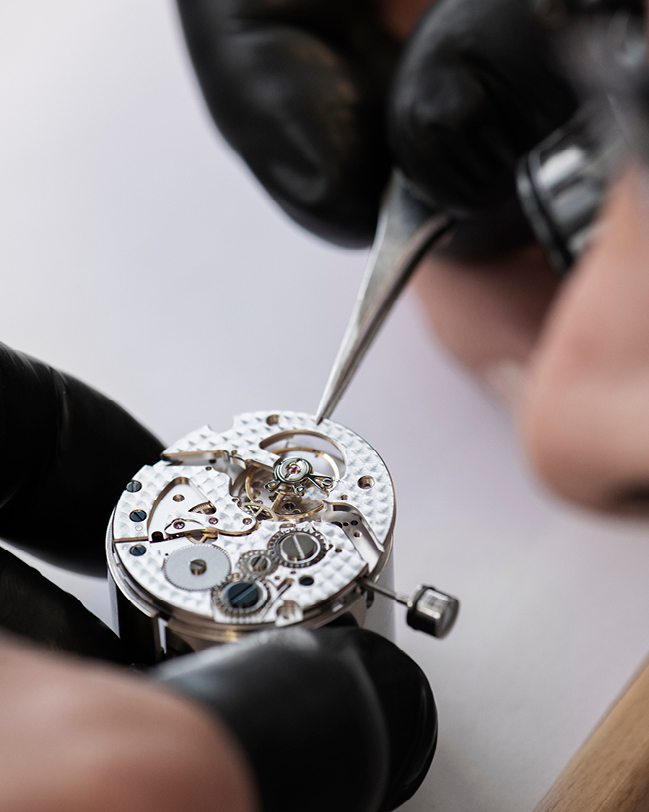 Manufacture
CORPORATE EVENTS
From VIP visits for your most cherished clients, to team building activities involving watchmaking workshops, the range of possibilities is wide. Being open and accessible is part of our identity at Frederique Constant. We are always seeking ways to please the watch enthusiasts. So, if you have a special idea in mind for your event do not hesitate to contact our team. We always do our best to meet your expectations and organize successful events.
Thanks to Frederique Constant, your collaborators will have the opportunity to step in the fascinating world of luxury watches. Choosing our manufacture to host your event, is the ultimate guarantee of satisfaction, providing an unforgettable memory to all your guests.
Manufacture
WATCHMAKING WORKSHOP
The watchmaking atelier lasts approximately an hour and a half during which a group of maximum 6 adults take turns to assemble a functional caliber.
During this session you will learn the names of the components of a mechanical movement, how they work together once assembled to keep track of the time, how to manipulate them and assemble them together, and gather tips from some of the best watchmakers of the "Canton de Genève". After this atelier, you will be able to appreciate the beauty and technical achievement behind every automatic watch. Your newly acquired knowledge will make you appreciate the art hidden under the dial of your wristwatch. You will soon become one of the privileged who understands the cultural relevance of a traditional timepiece and its value.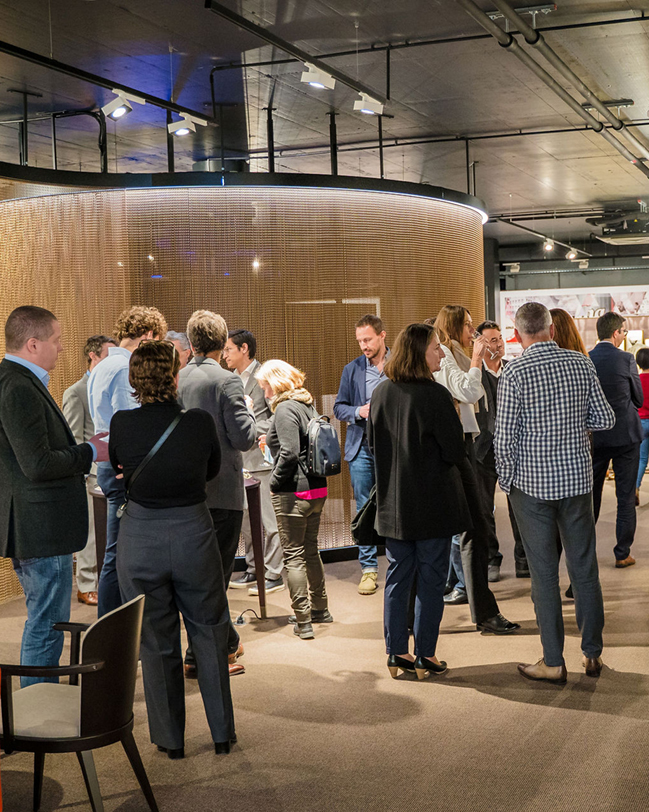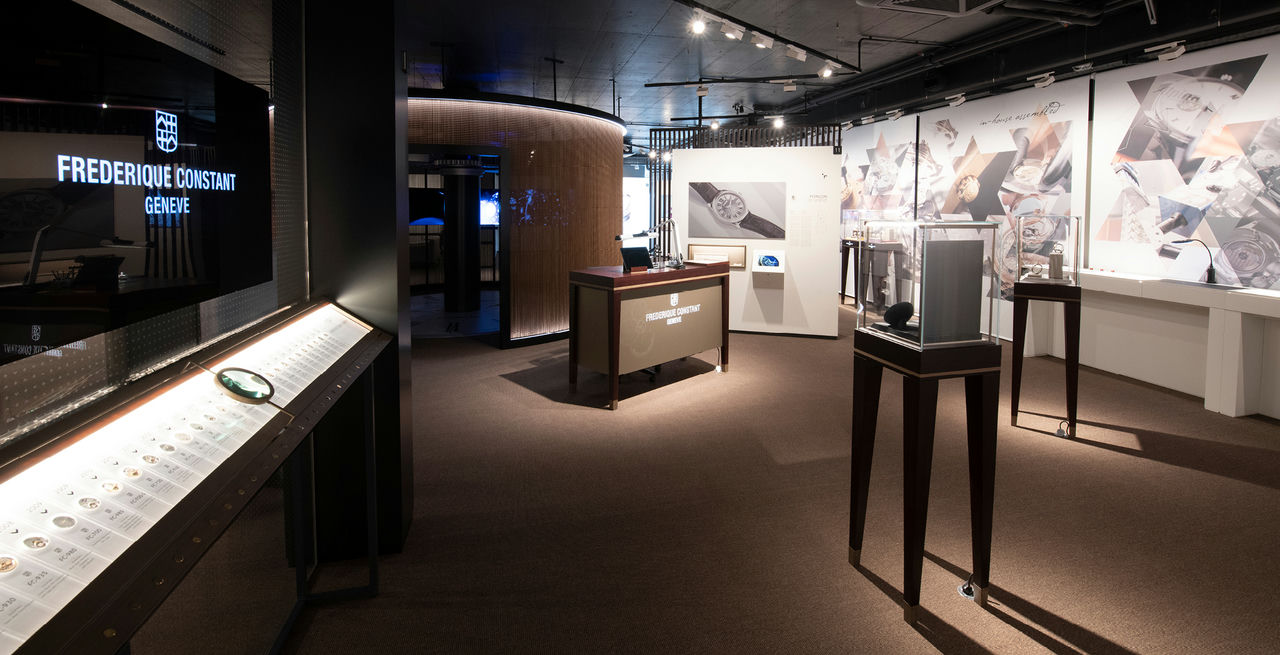 MANUFACTURE EXPERIENCE
DISCOVER
THE VISITS
MANUFACTURE
The visits last around one hour and a half and can include up to 15 adults who will have the great opportunity to witness the talent of Swiss watchmakers in action, visit the hidden recesses of our facilities, and discover our Manufacture Experience. This permanent exhibition launched in 2019, will bring you through the birth of our timepieces, from conception to the final stages of the assembly, as well as the history of the 3 brands of the group: Frederique Constant, Alpina watches and Ateliers deMonaco.
During your stay you will grasp how a watch manufacture operates and brings beautiful timepieces to life. You will have a better understanding of how a manufacture is organized and you will get a better appreciation of how our watches are conceived, produced and then assembled in one of the most efficient lean supply chain of the Swiss watch industry. Thanks to this you will be able to relate to the values that brands like Frederique Constant implements not only in its products and communication but most importantly with its closest collaborators: its employees.
INFORMATION
HOLA HOLA
BOOKING

Opening hours:
Mon-Thu from 9:00 AM to 5:00 PM
MANUFACTURE VISIT
Reservation required
Language: English, French, Italian
Duration: ~1 H 30
Persons: 4 -15
Cost: 15 CHF/ person
WATCHMAKING WORKSHOP
Reservation required
Language: English, French
Duration: ~2H
Persons: 2 – 6
Cost: 400 CHF/group