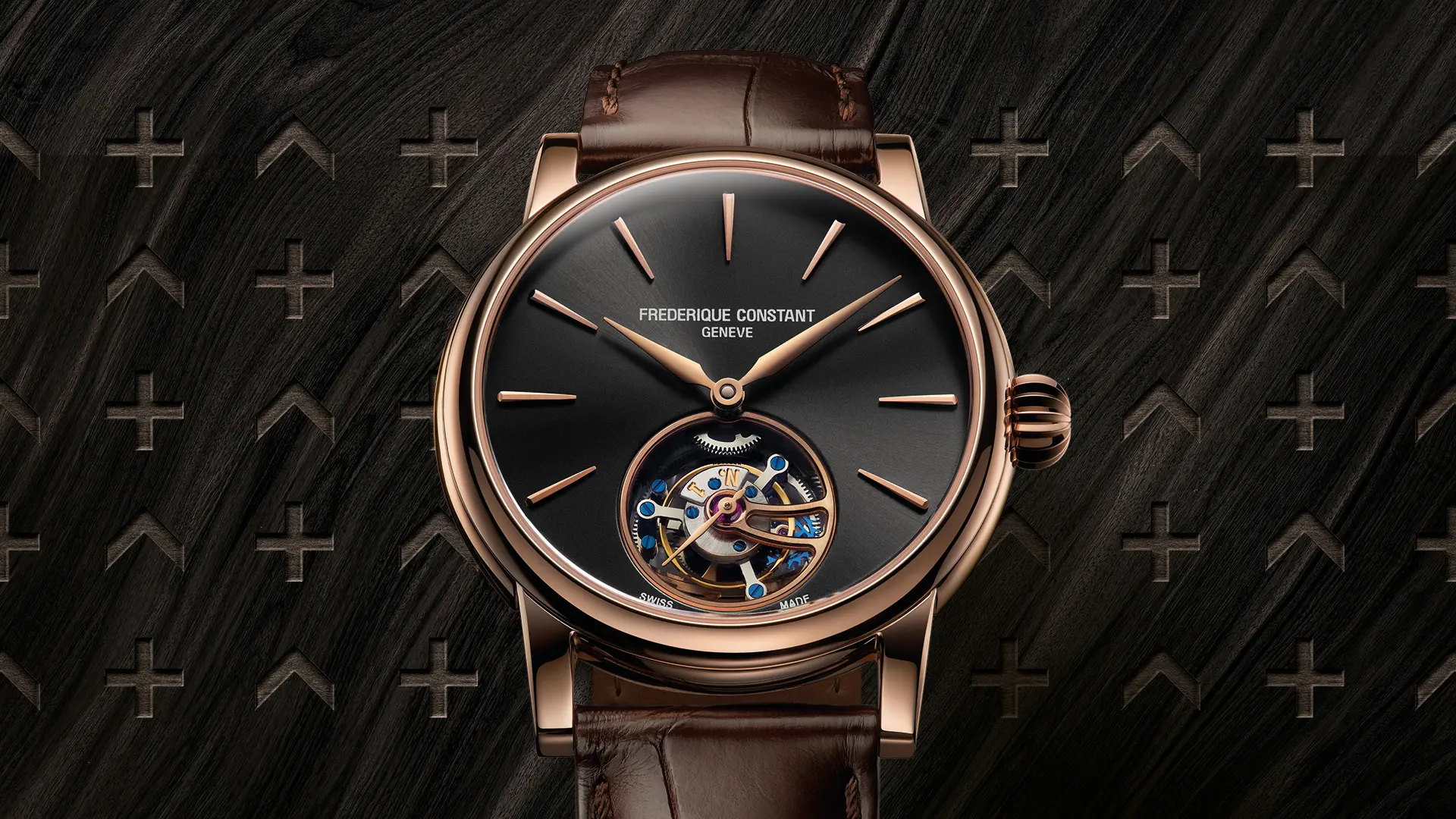 MANUFACTURE
In 2004, Frederique Constant entered the elite circle of Swiss watchmaking brands that develop and produce their own in-house caliber. Consequently, the company became a "Manufacture": in-house developed, in-house produced, in-house assembled. Frederique Constant has gradually become an important player within the watchmaking industry. With the ambition to offer the best quality at the most appropriate price, the Maison hasn't stopped investing in production equipment. Offering today 31 in-house calibers, and besides surrounding ourselves with highly qualified watchmakers, we have developed all our departments to be able to control the various stages of the production of our watches, from initial conception to the final quality control, including assembly.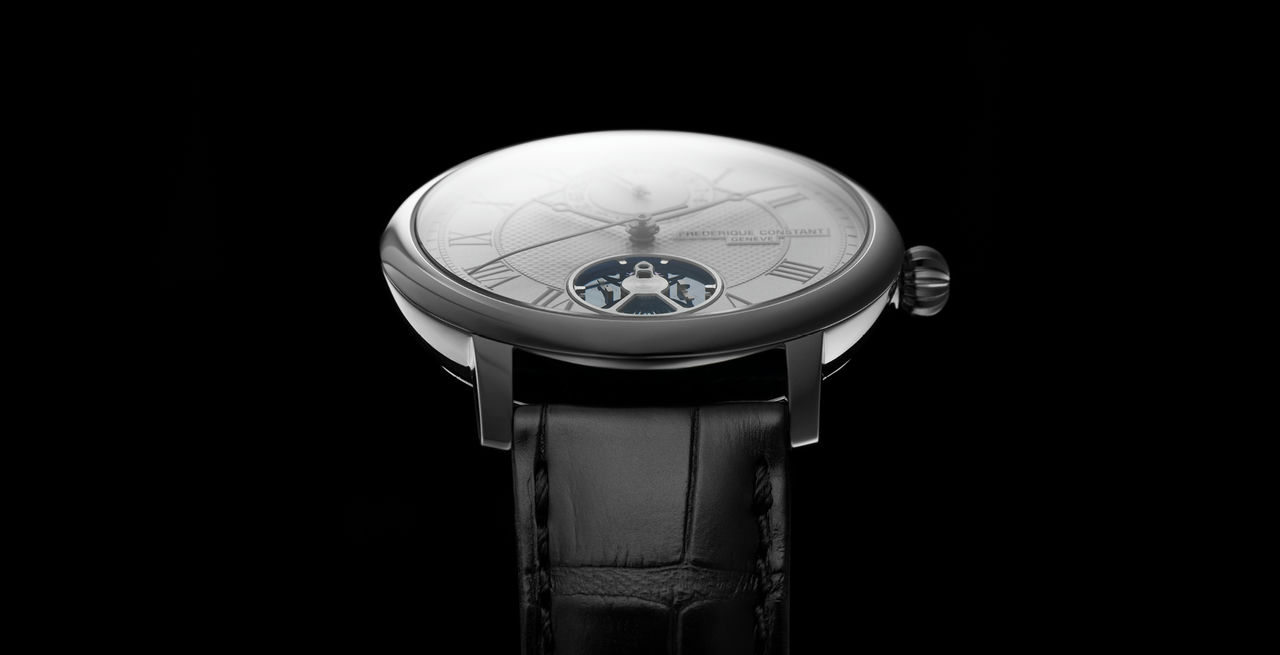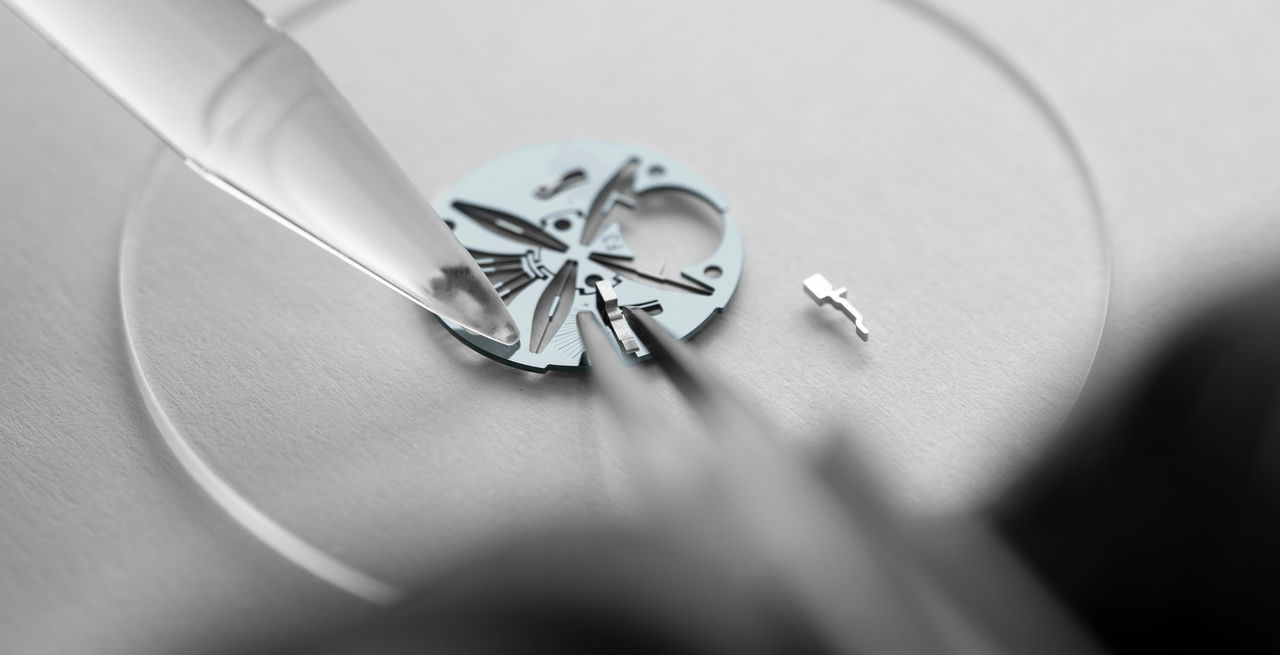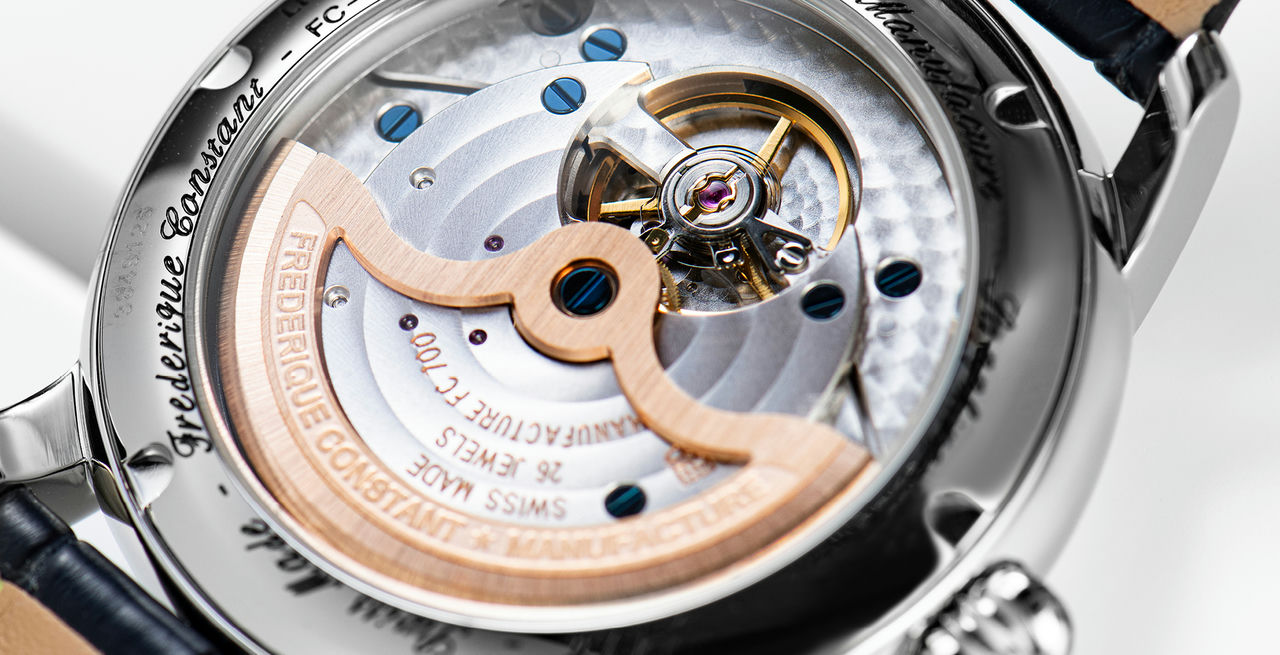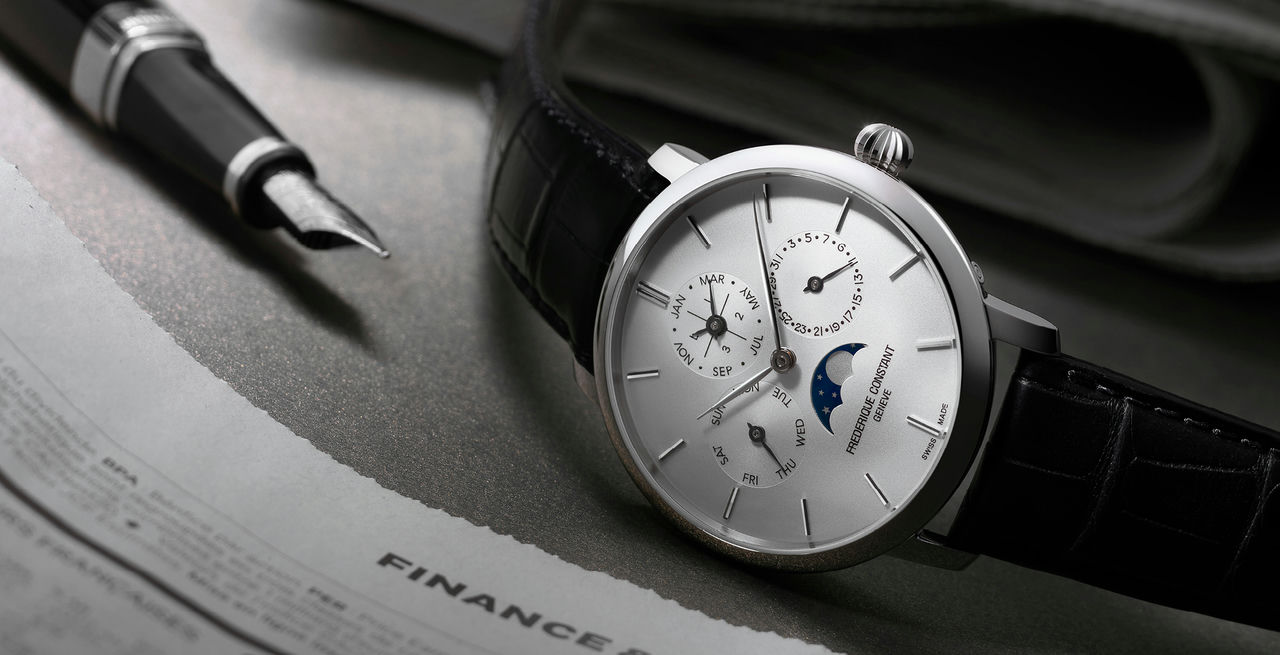 MANUFACTURE
T1 ATELIER – IN-HOUSE CALIBRE WORKSHOP
Commonly called the T1 at Frederique Constant, this Manufacture workshop is highly technical, as it is dedicated to the production of our in-house movements. Our watchmakers and master watchmakers undertake long and fastidious work, for which patience, experience and know-how is required. They handle delicate and fragile components and have to be very precise with every gesture. Some Frederique Constant movements are composed of more than a hundred components. The watchmakers assemble, adjust and control all our mechanical movements to make sure that they function perfectly. Mainly all assembly operations and settings are made by hand, to ensure our watches are provided with the highest quality: jewelling, oiling, and balancing the pendulum, just to name a few.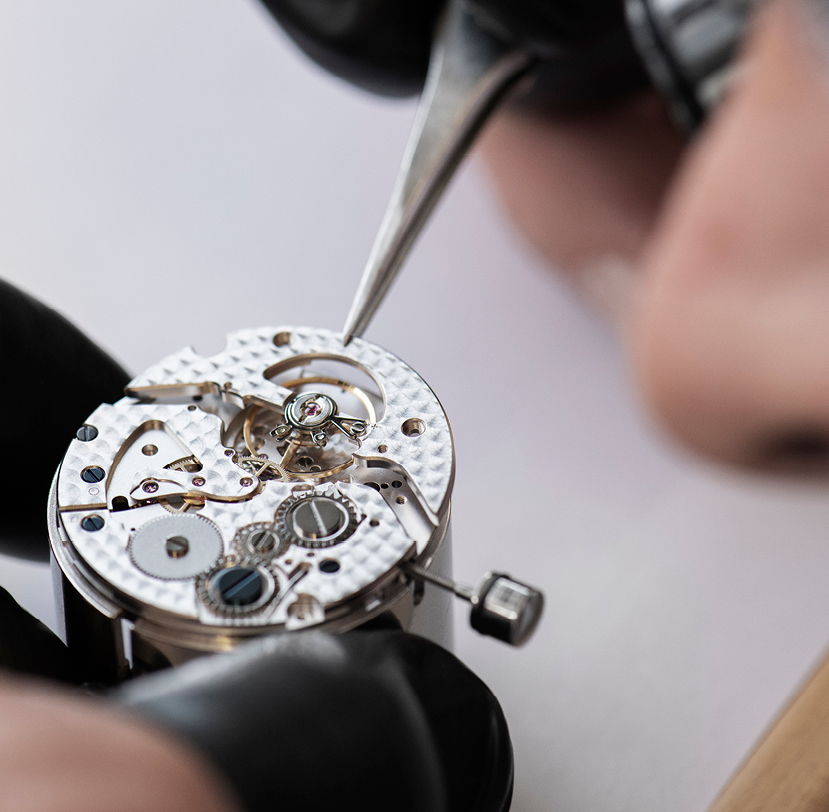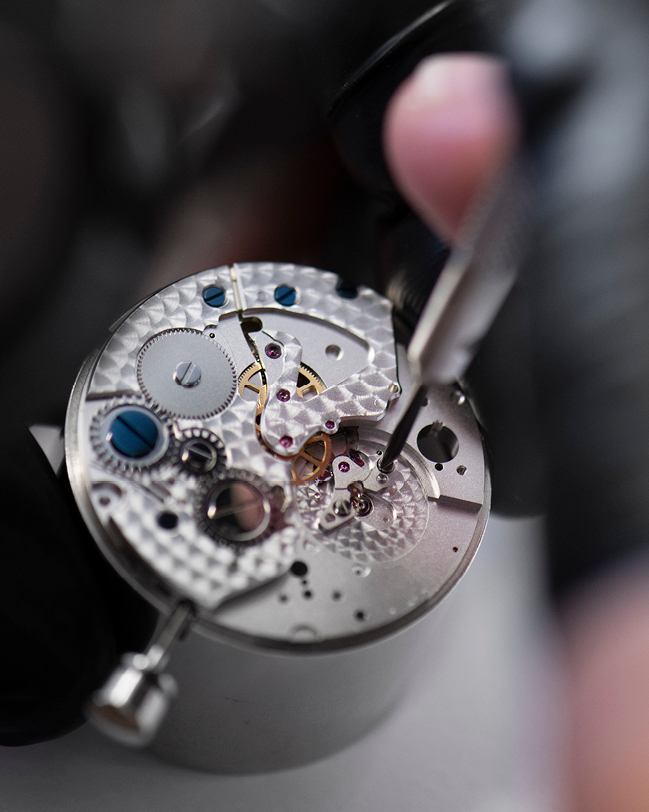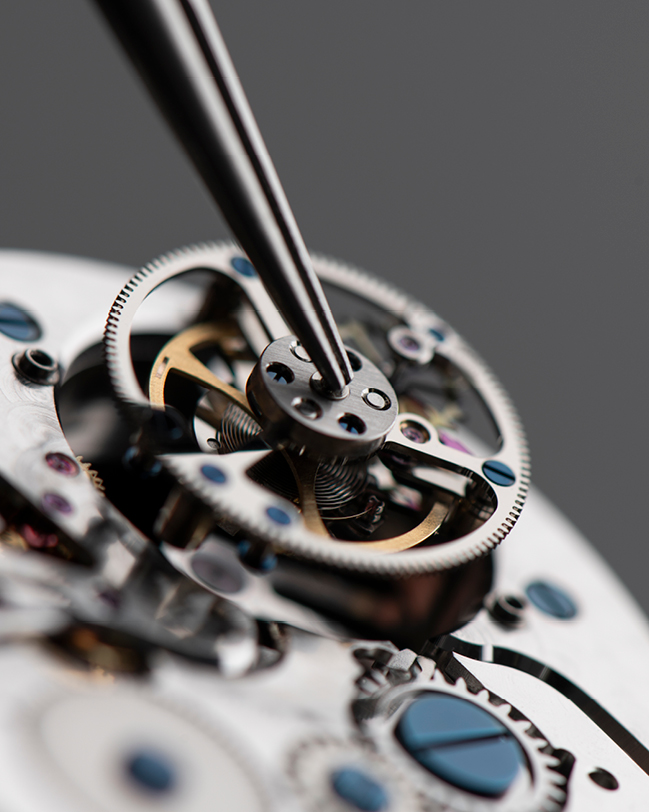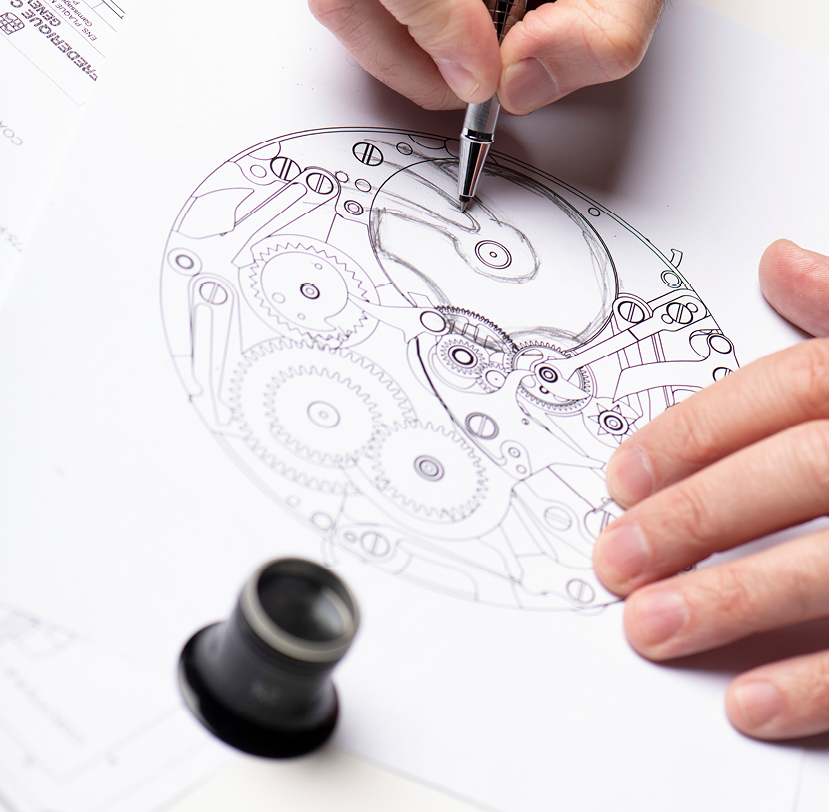 MANUFACTURE
30 IN-HOUSE CALIBERS
Frederique Constant offers no less than 30 in-house calibers, all in-house developed, in-house produced and in-house assembled into our Manufacture based in Plan-les-Ouates, Geneva. From basic 3 hands & date to most complicated such as the Tourbillon, the Worldtimer, the Perpetual Calendar, the Flyback Chronograph and the World Première Monolithic Manufacture beating at 40Hz.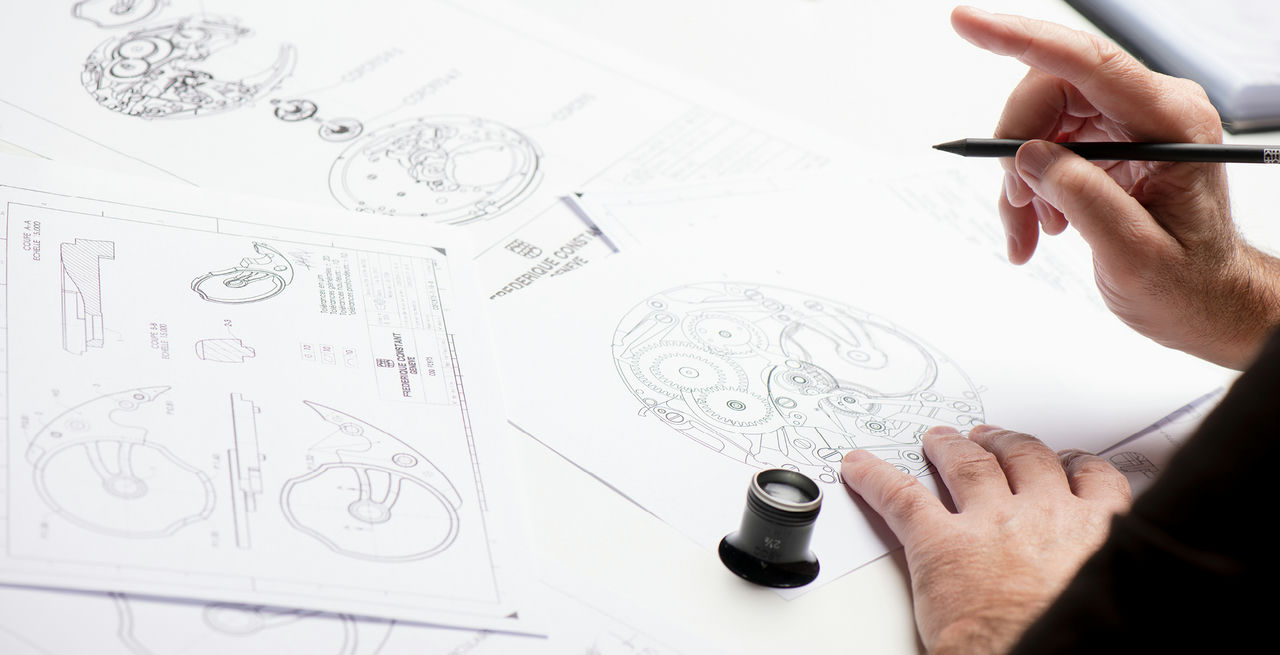 MANUFACTURE
PASSION FOR INNOVATION
Since 2004, Frederique Constant has always pushed the boundaries of the mechanical principles. Manufacturing in-house calibres was an objective of showing our internal Savoir-Faire but at the same time we also want to offer an excptional value to our Manufacture timepieces by using innovative materials like Silicium or inventing creative and innovative calibre constructions like the Perpetual Calendar; entirely re-built to better match nowadays watch sizes and trends. With our Monolithic Manufacture, Frederique Constant unveils a technological breakthrough in the field of precision timekeeping. Redefining the principles of mechanical watch regulation, the Slimline Monolithic Manufacture delivers industry-leading precision by ticking ten times faster than most mechanical movements. Etched from silicon, its oscillator replaces an assembly of several parts and eliminates many of the major weaknesses of mechanical watches. With the Slimline Monolithic Manufacture, Frederique Constant replaces the 26 components of a standard assortment with a single component fitted with two regulation weights. A watchmaking revolution.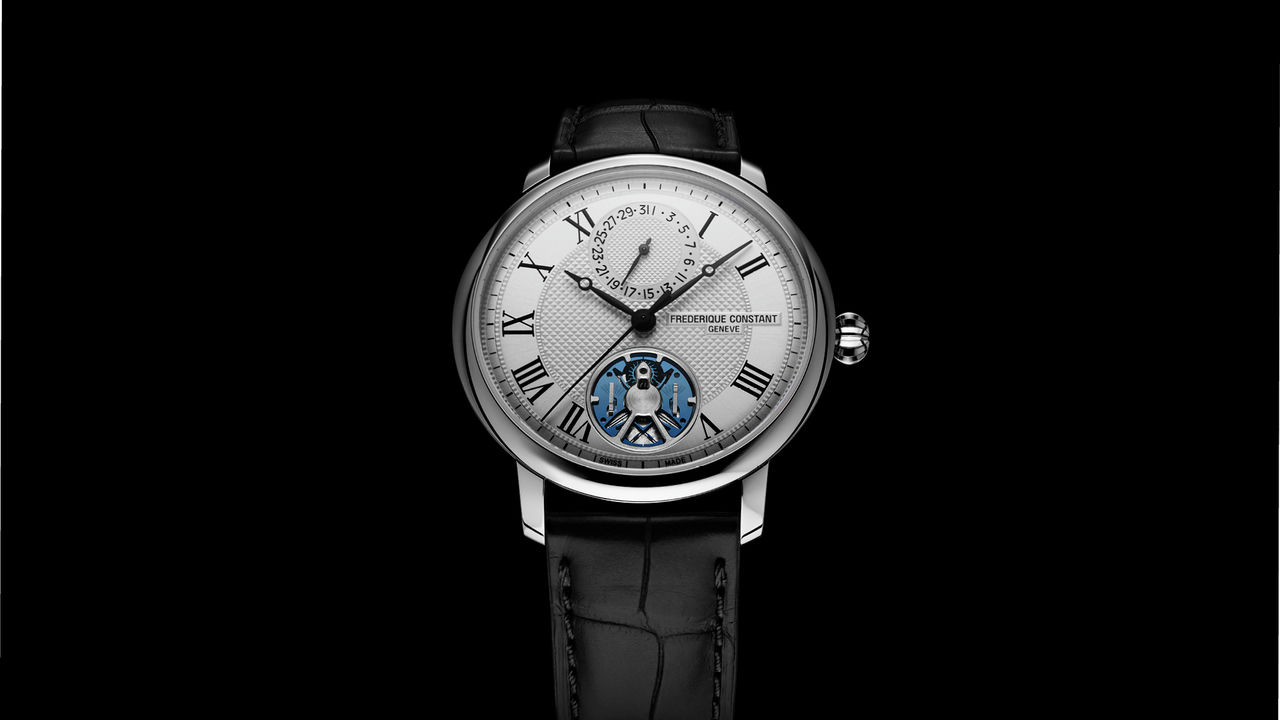 WORLD PREMIERE
A BEAUTIFUL COMBINATION OF CLASSIC WATCHMAKING
AND HIGH-TECH INNOVATION