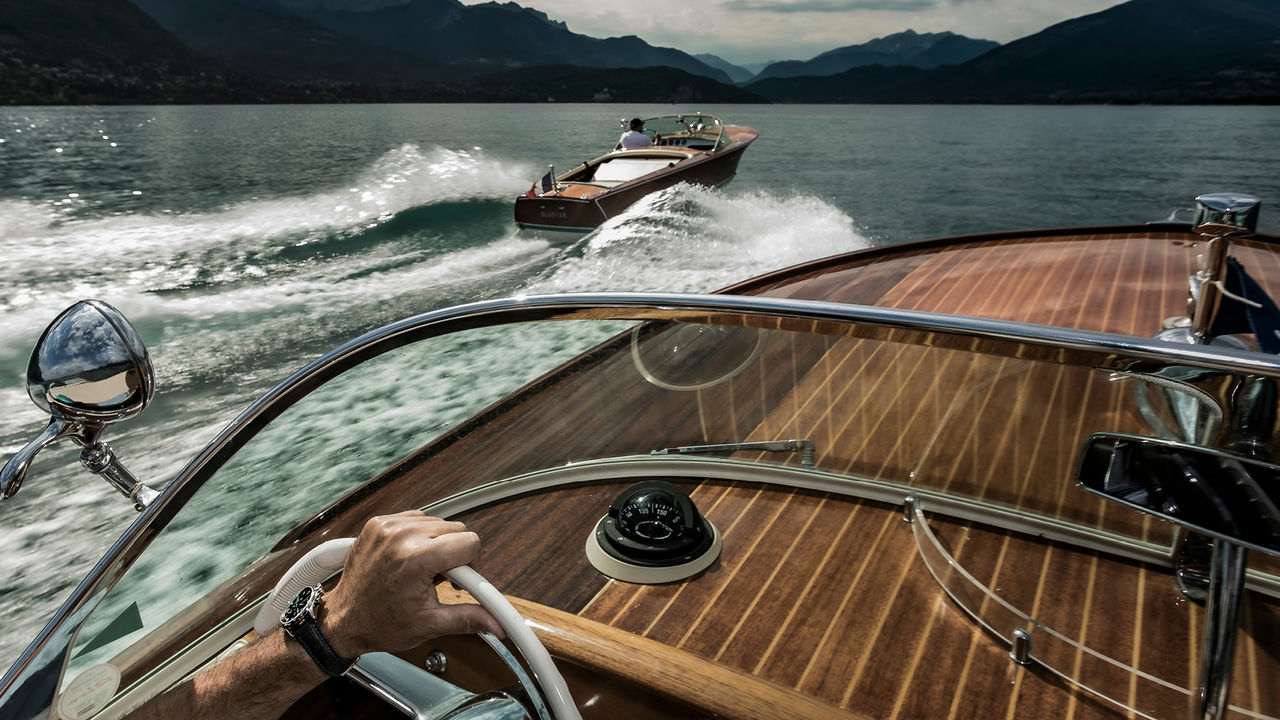 RUNABOUT
Since 2009, Frederique Constant has been celebrating the legendary Runabout yachts of the roaring 20's, by offering an attractive series of limited edition timepieces named "Runabout". Runabout boats were designed by skilled engineers who endeavoured to create a timeless design – highly polished wood, gleaming chrome and glistening glass – that would never go out of fashion. They succeeded. Today, these stunningly elegant crafts still grace the world's finest waterways, and many of them have been seen at events hosted by Frederique Constant.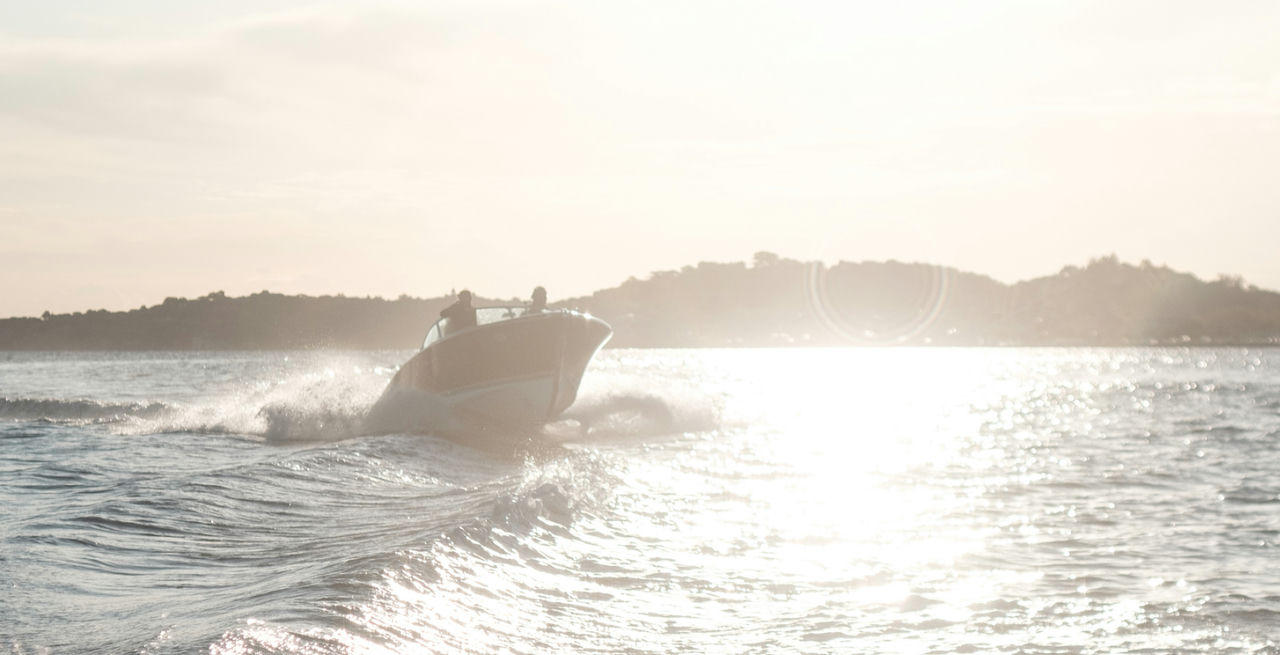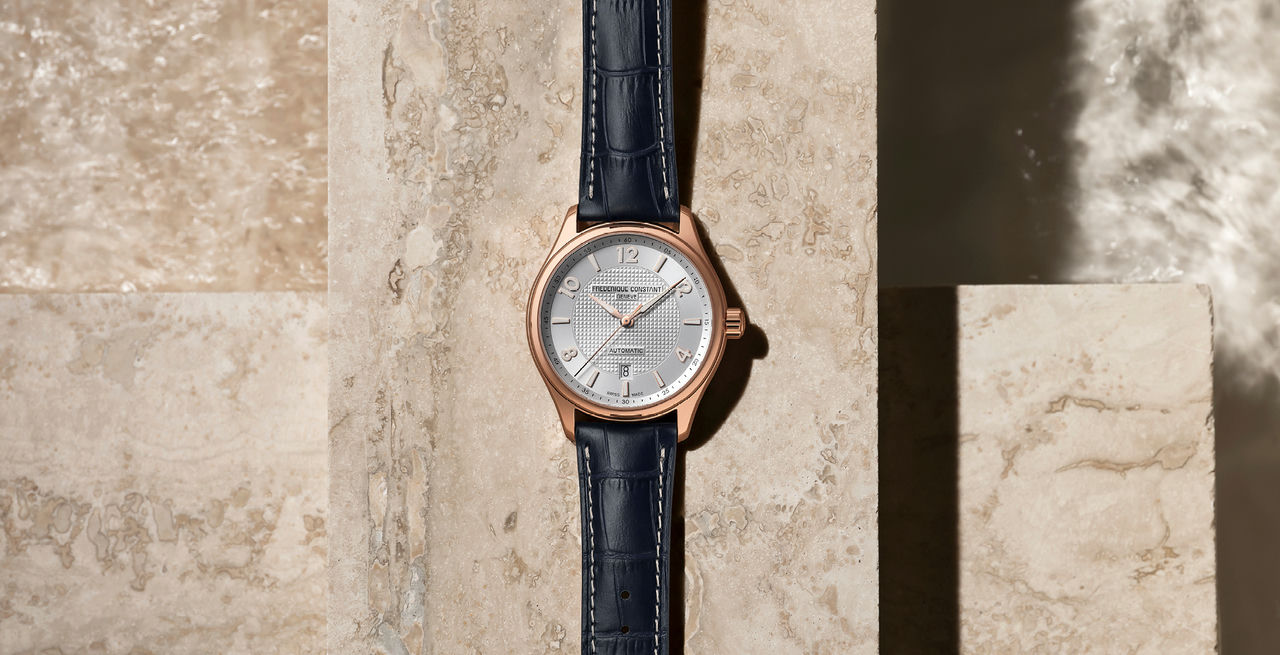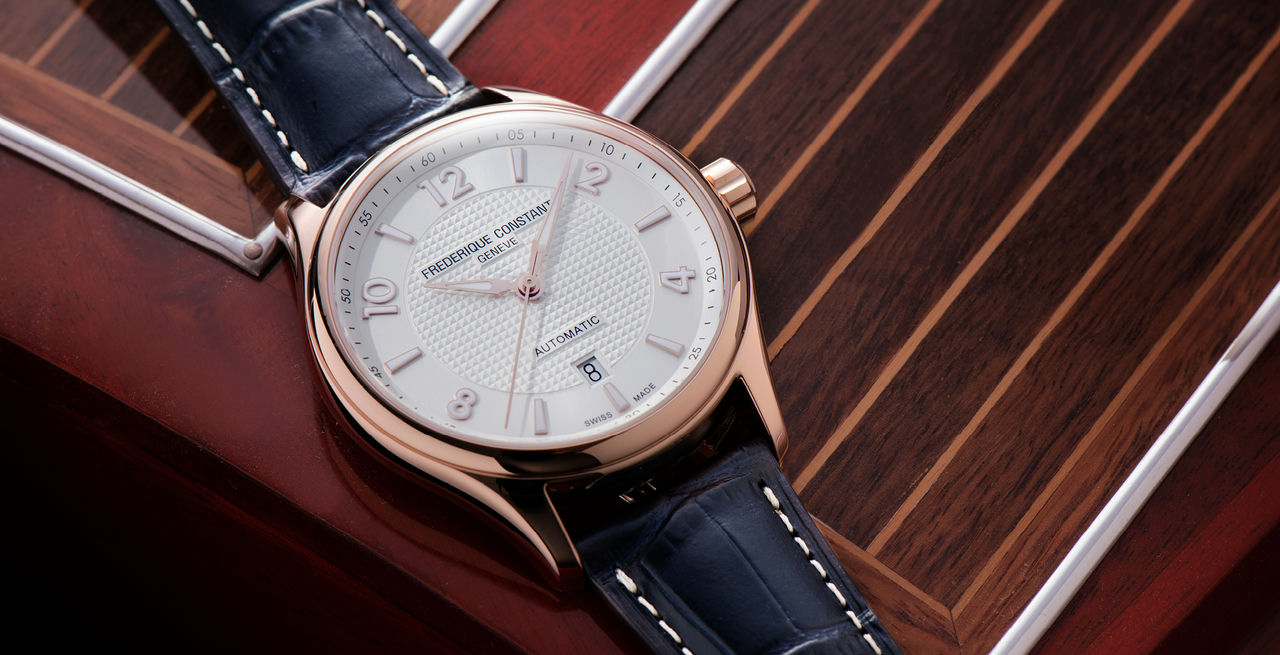 RUNABOUT
LIMITED EDITIONS
Honouring the legendary Runabout yachts of the roaring 20's, the Runabout collection shares a number of features with the wooden boats they pay homage to. Each model is presented in a strictly limited edition, indicated on the back of each piece in two places. Firstly, by the individual number engraved on each watch. And secondly, by an original imprint representing the official RHS flag, featured on the sapphire crystal of the watch.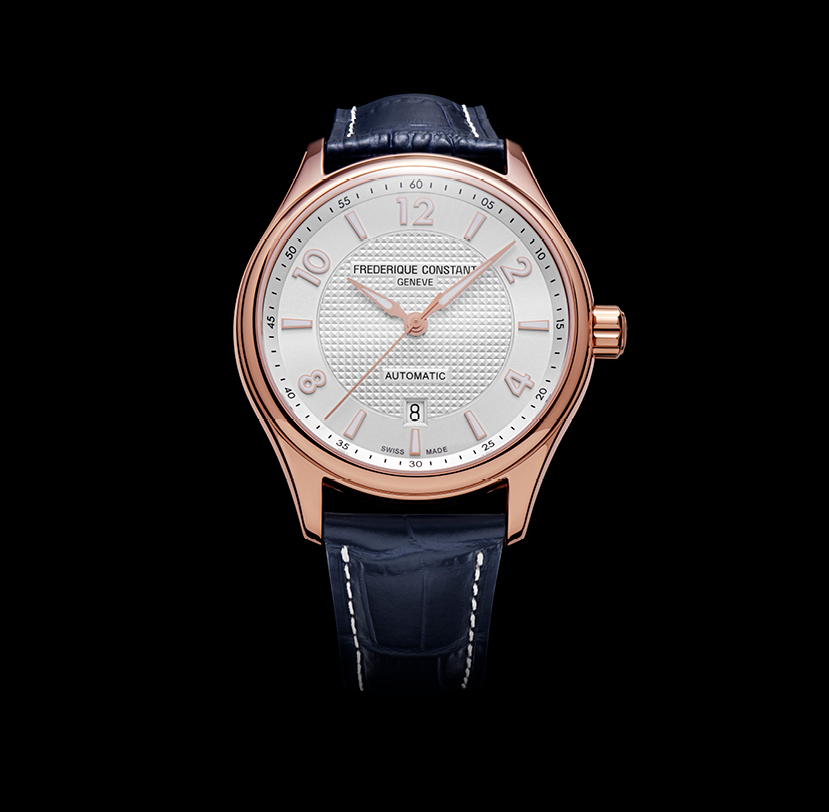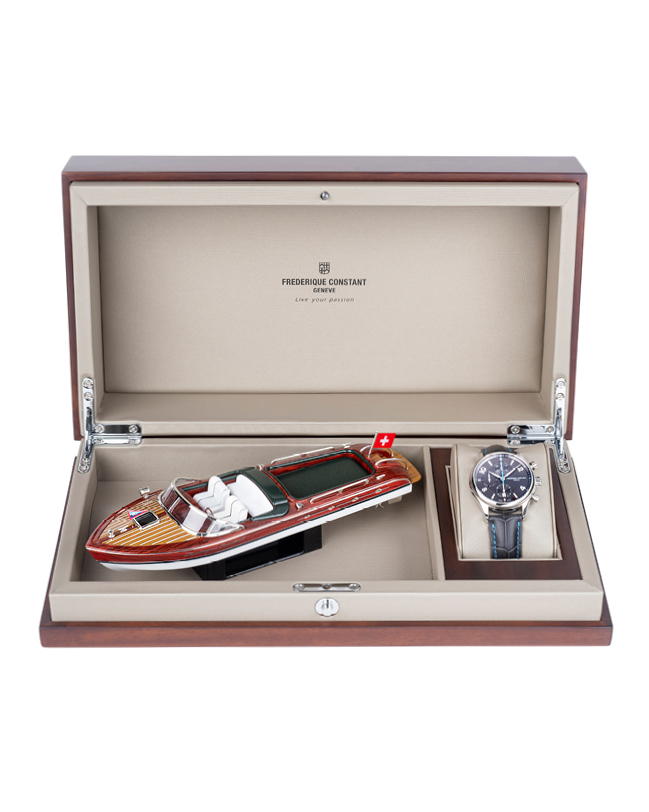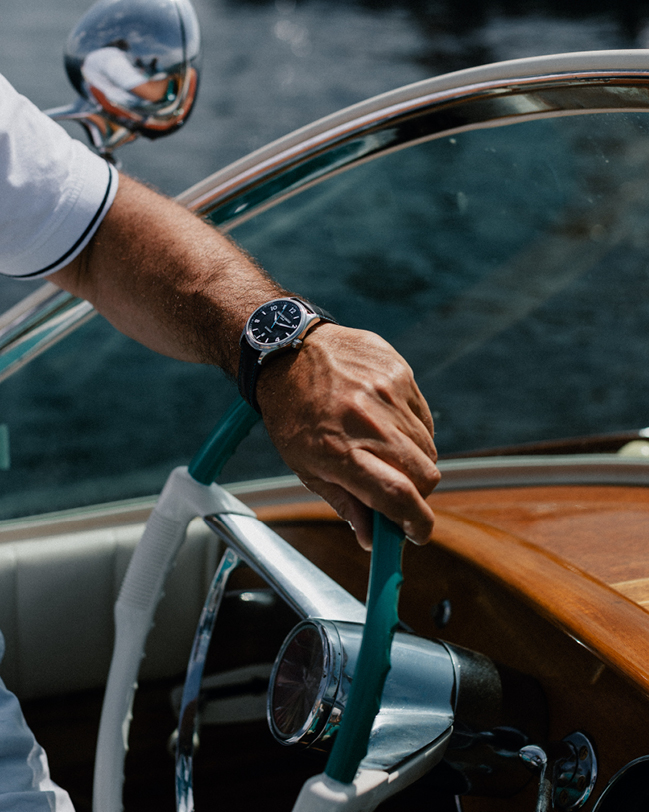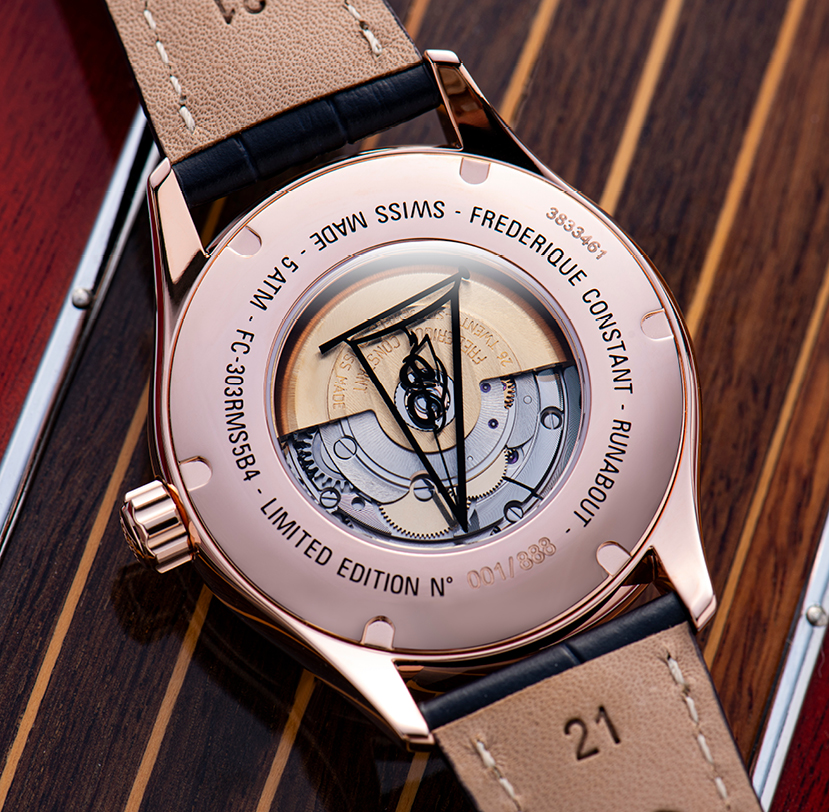 RUNABOUT
LUXURIOUS GIFT BOX
Each piece will be presented in a special case with a miniature replica of a wooden Runabout boat moored alongside the watch.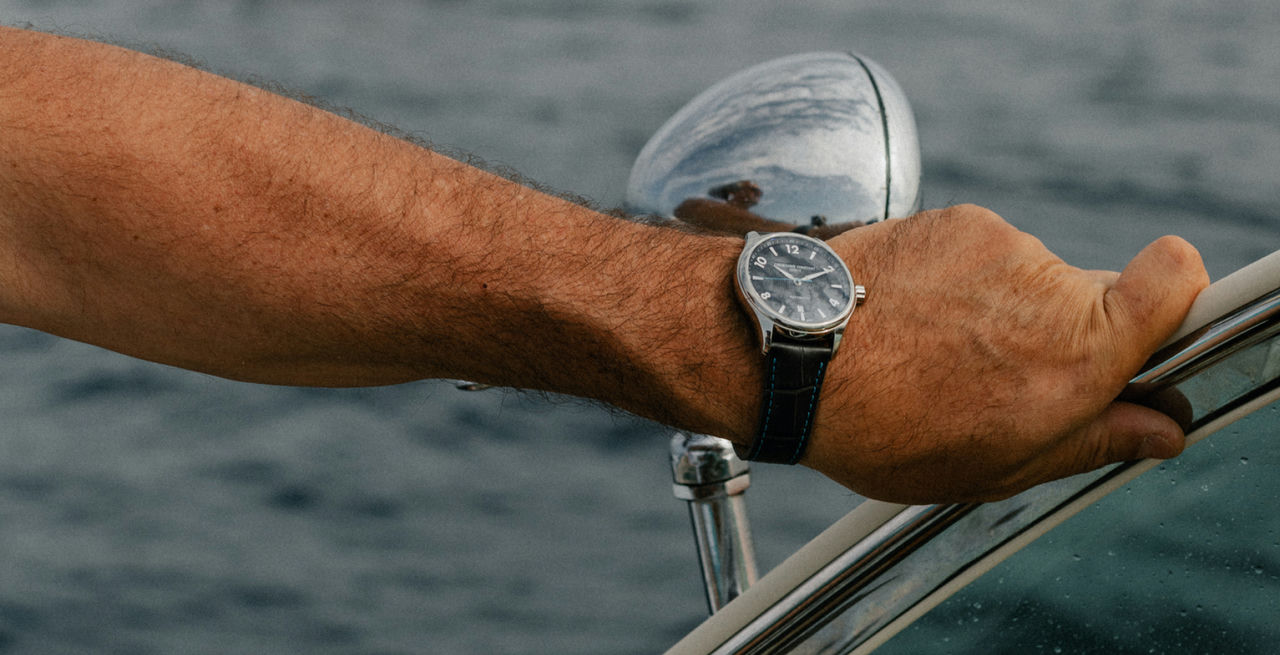 RUNABOUT
PARTNERSHIP WITH THE RHS
RIVA HISTORICAL SOCIETY
Guardians of a wonderful legacy, the Riva Historical Society was founded in Milan, Italy, in 1998. The RHS's primary objective is to locate and aid in the conservation of classic runabout boats designed by eponymous boating passionate, Mr Carlo Riva. Frederique Constant has joined forces with the RHS in order to salute the crafts that epitomize the sophistication and easy elegance of that wondrous time, when the world seemed happy and relaxed.