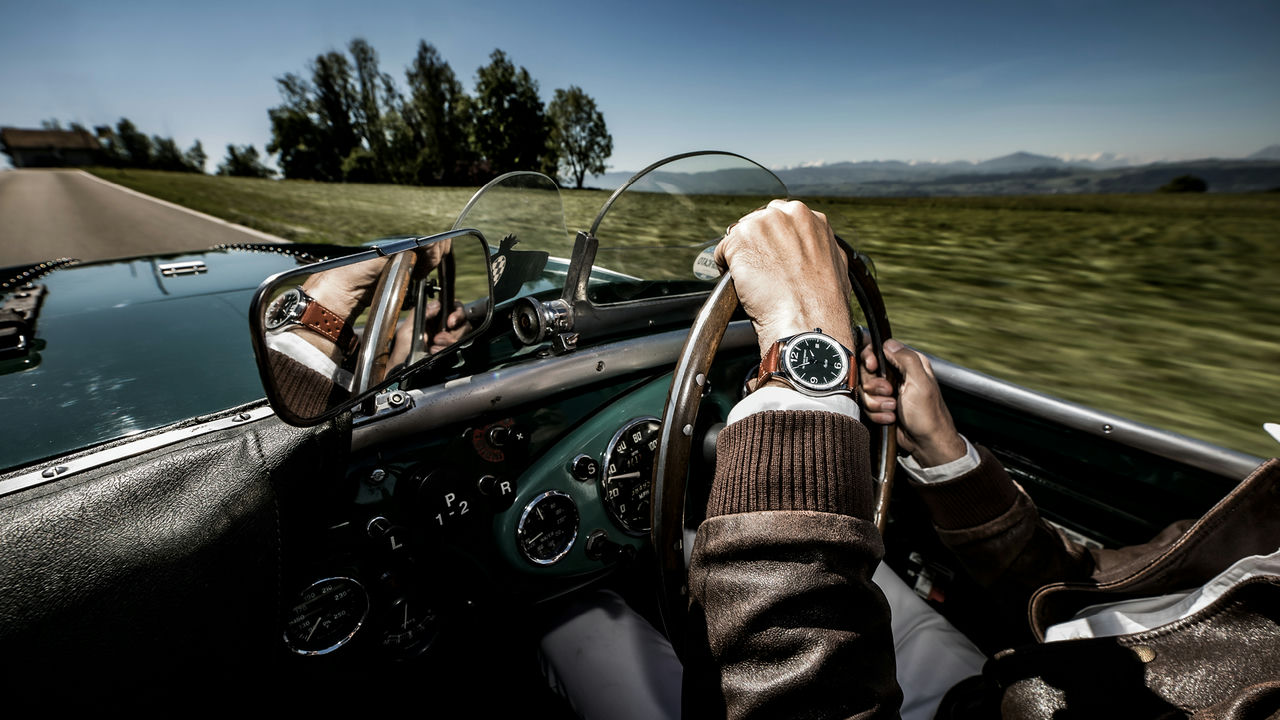 VINTAGE RALLY
Frederique Constant has a long-standing commitment in supporting vintage car rallies. Over the past seventeen years, the Maison has been closely associated, often as the Official Timekeeper, with international events such as the Peking to Paris Motor Challenge, the Carrera Panamericana. Since 2007, the Brand has been collaborating with the Austin-Healey car brand. A partnership based on allegiance and fellowship between watchmaking and mechanics, punctuated by meetings, races and a shared passion for retro design.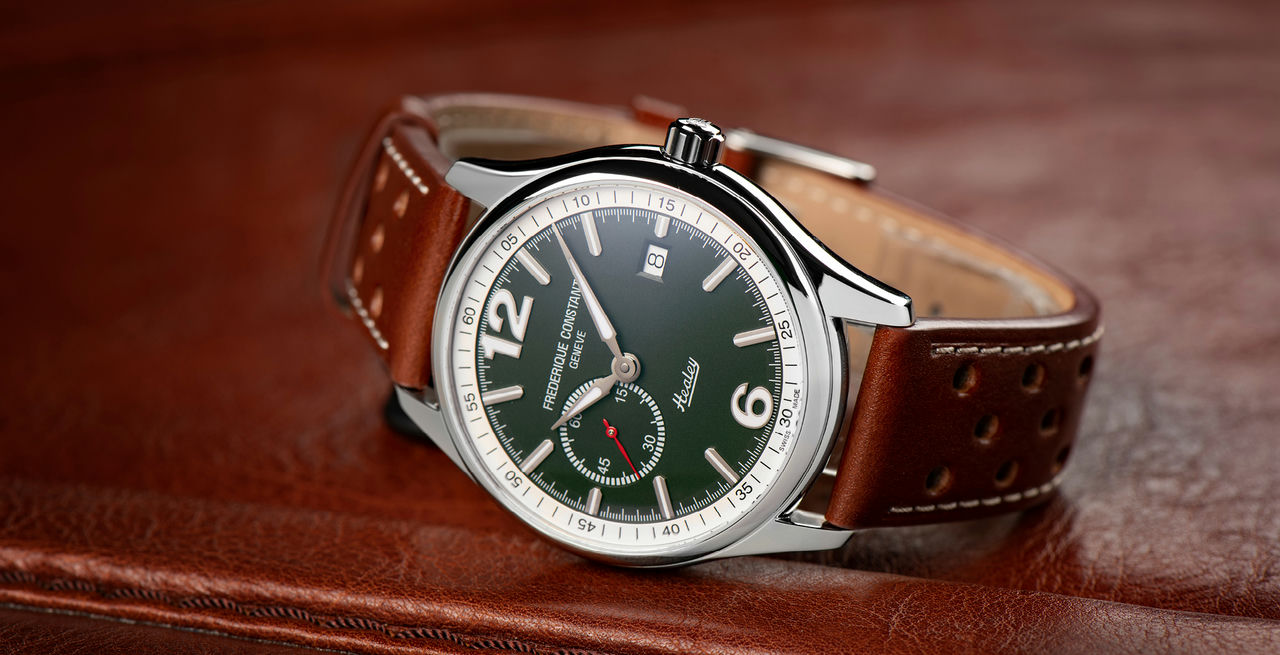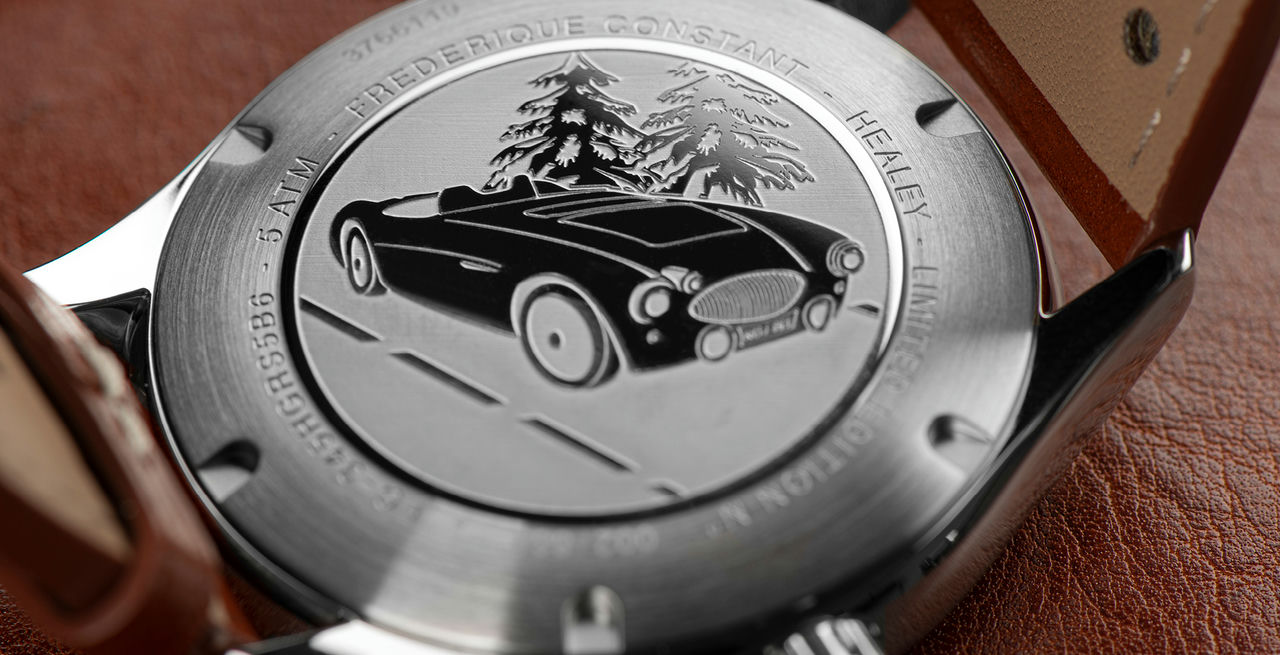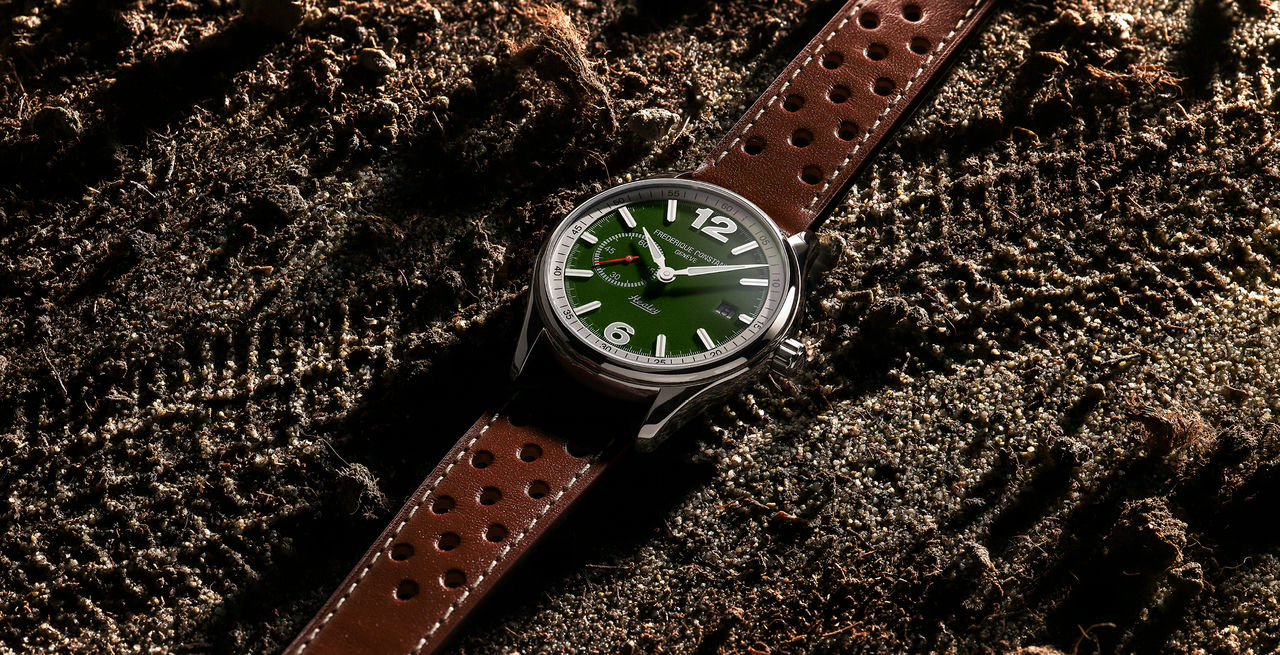 VINTAGE RALLY
LIMITED EDITIONS
Honouring the universe of racing, the Vintage Rally collection shares a number of features with the cars they pay homage to. Each model being presented in a strictly limited edition, these watches are undoubtedly going to go as fast as the sleek and elegant cars which inspired their sophisticated, timeless designs. Pure style for pure passion !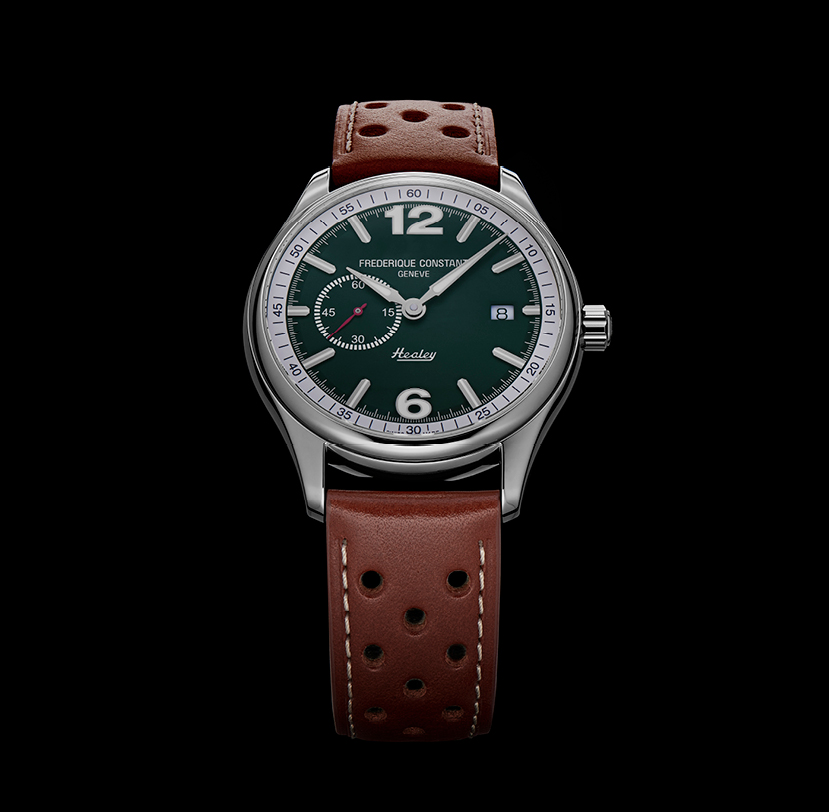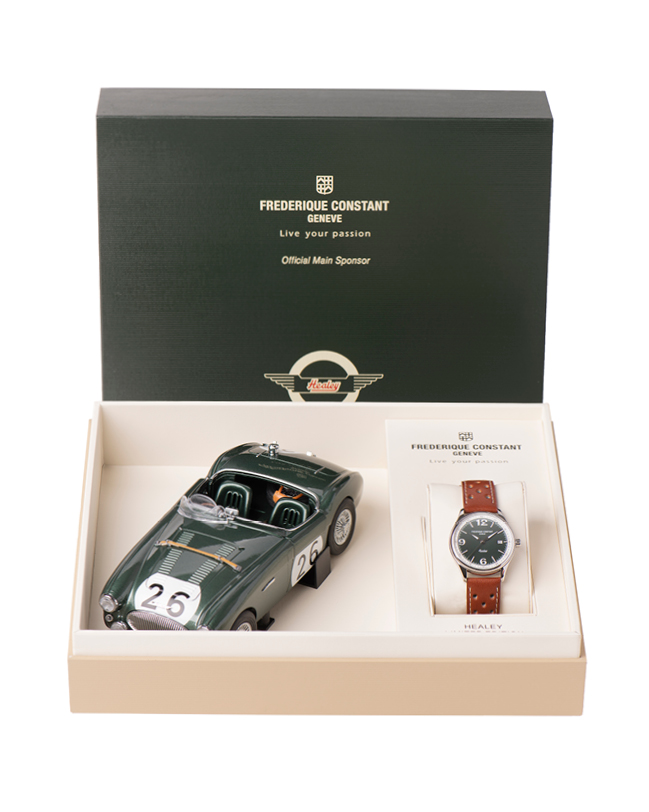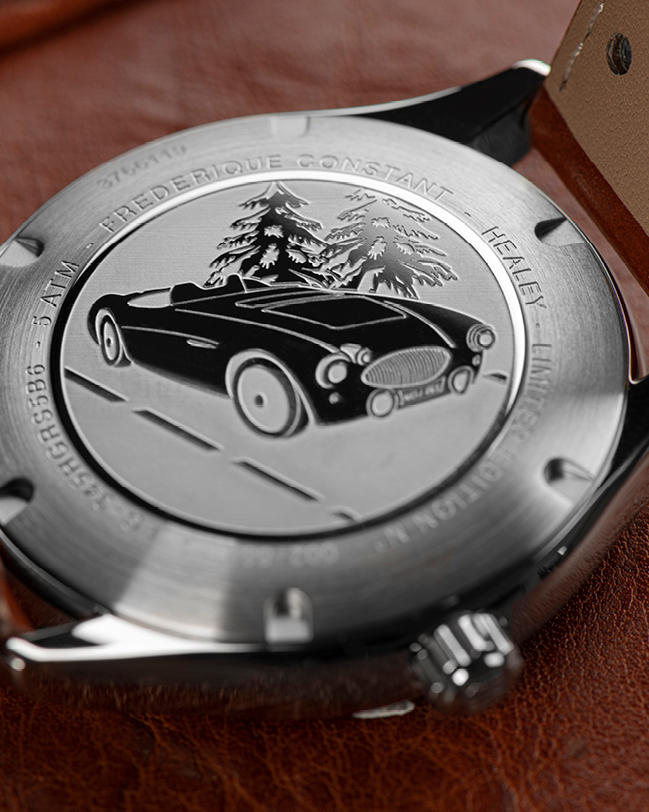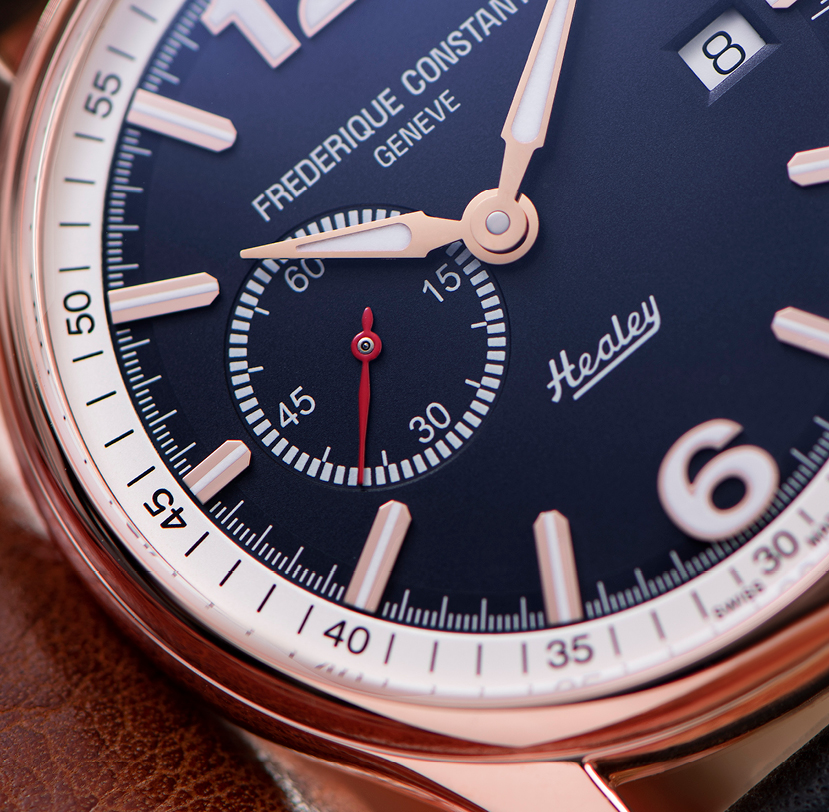 VINTAGE RALLY
LUXURIOUS GIFT BOX
Most of the casebacks of the Vintage Rally models are engraved with a Healey being driven at full throttle; the famous Healey 100S NOJ393 was purchased by a collector for £155 in 1969 and sold for nearly €1 million in December 2011. All models come with a luxurious gift box including a Healey NOJ393 miniature automobile replica.