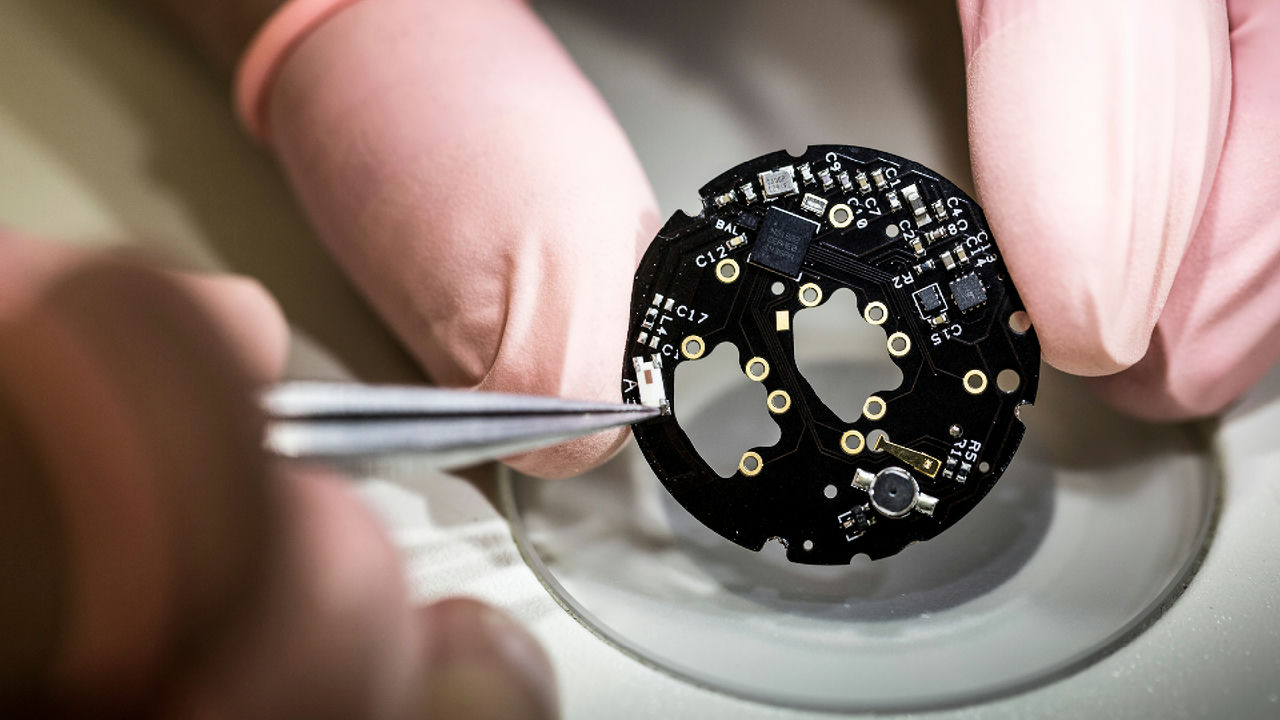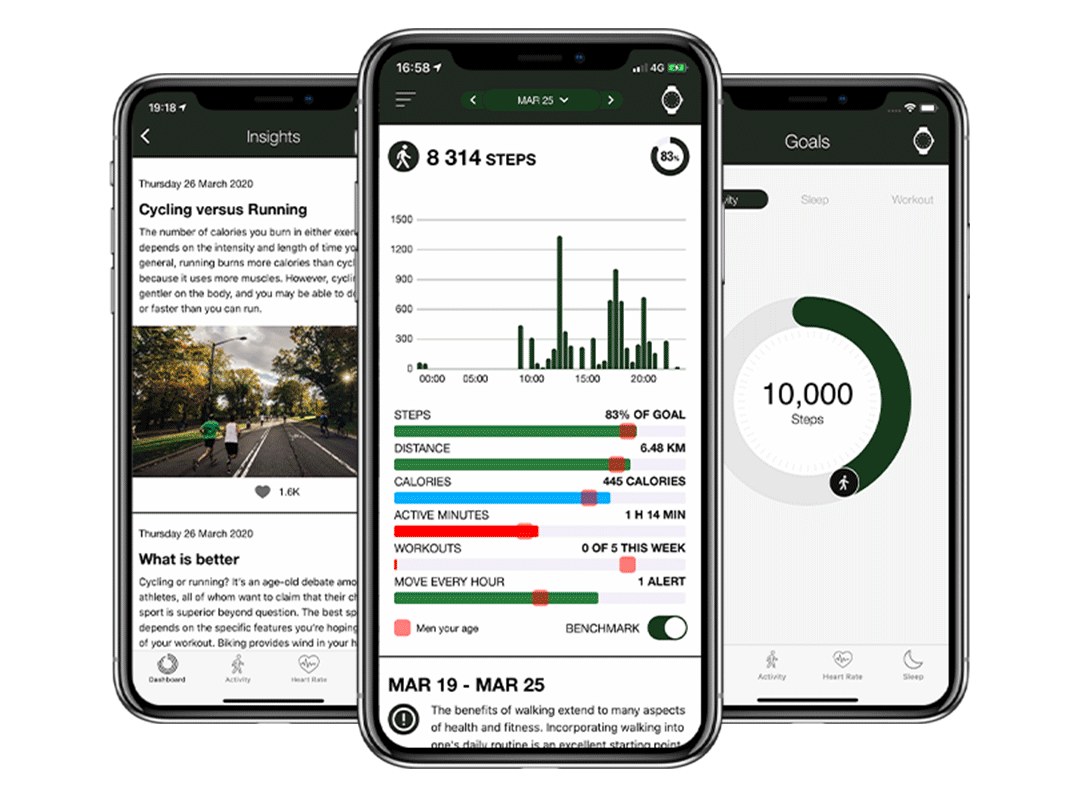 SMARTWATCH APP
YOUR WATCH'S PARTNER
The Smartwatch App will bring your watch to life.

Working in perfect unison with your wrist buddy, the app will help you track your activity, sleep, calorie intake,
give you advice based on your lifestyle and set your preference in order to get a notification when THAT special phone call comes in!
Since the Smartwatch Vitality is connected to the Frederique Constant Smartwatch App
(available for iOS and Android), all the functionalities of the watch may be configured directly via the application.

For example, you can choose to display all the timepiece's connected functions on the digital screen or your own selection only.
For an even more personalized usage, the order in which the information can be passed can also be determined within the app.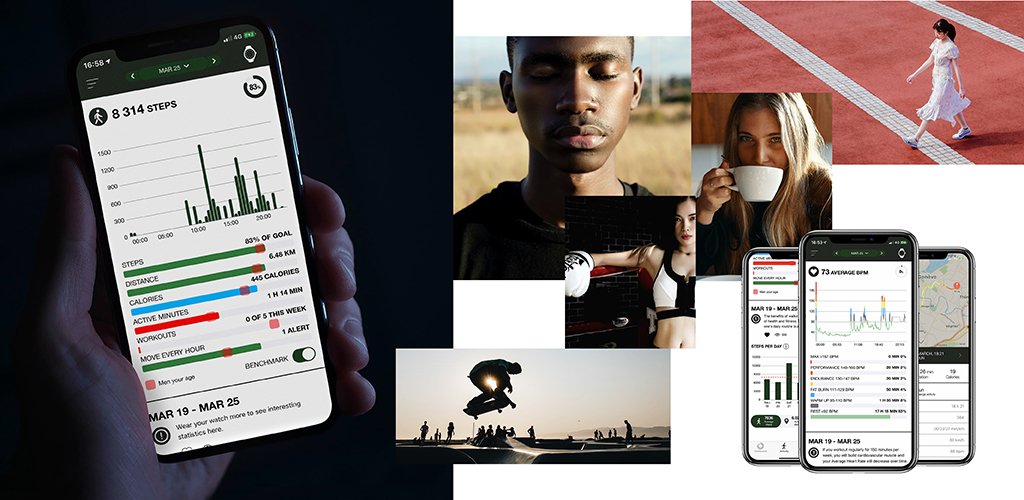 FEEL GOOD
Your companion app will keep track of all your data. Whether it comes down to your sleeping habits, activity each day,
your workouts, your mood or even your heart beats, you will be able to keep a close eye on yourself!
The app is equipped with an insights system which will let you know when you might need to take that extra hour of sleep or move from your couch after a lazy day!

NOTIFICATIONS
Never miss a text or phone call from your pals or your loved one!
The app enables you to set notifications that will vibrate on your wrist and appear on your watch's digital dial.
A lot of apps are compatible, including:
Mail, Messages, Facebook, Twitter, WhatsApp, Instagram, Snapchat, LinkedIn, WeChat, Viber, Uber, KakaoTalk, Pinterest and Spotify.