A long-standing
automotive partner
Frederique Constant has a long-standing commitment in supporting vintage car rallies. Over the past seventeen years, the Maison has been closely associated, often as the Official Timekeeper, with international events such as the Peking to Paris Motor Challenge, the Carrera Panamericana, taking place in America, Canada and Mexico.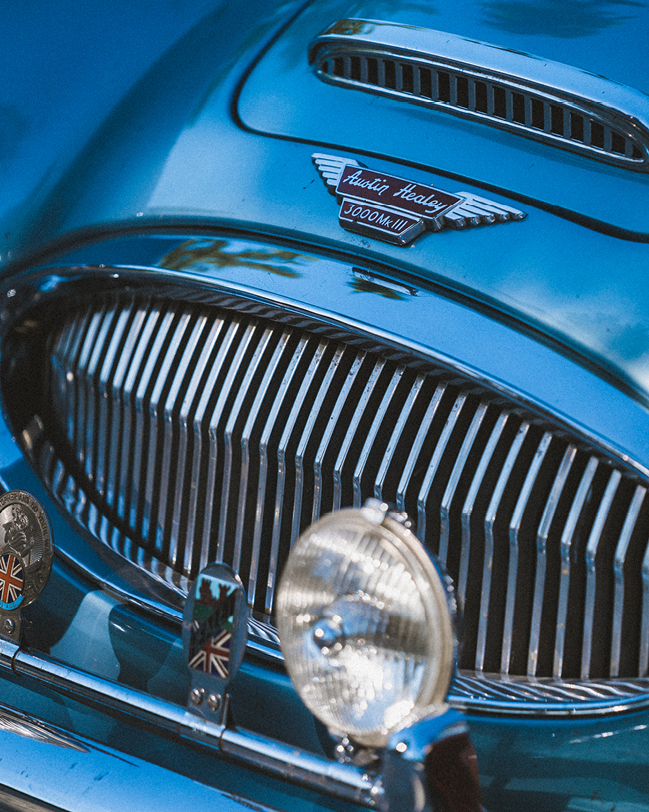 Manufacture
PURE STYLE FOR PURE PASSION
Honouring the universe of racing, the Vintage Rally collection shares a number of features with the cars they pay homage to. Each model being presented in a strictly limited edition, these watches are undoubtedly going to go as fast as the sleek and elegant cars which inspired their sophisticated, timeless designs. Pure style for pure passion !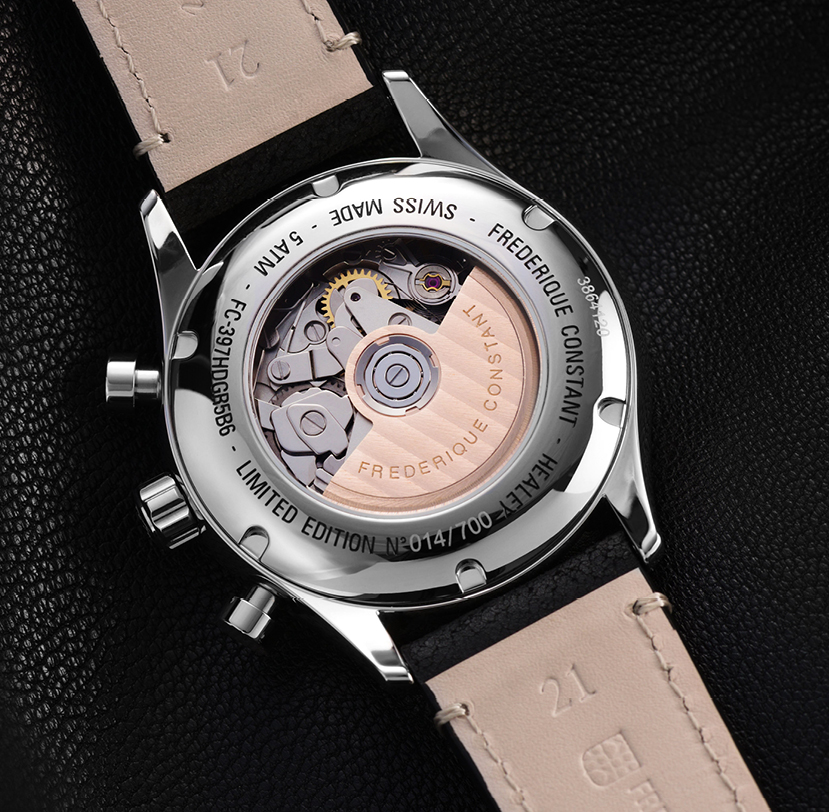 Manufacture
THE COLLABORATION
Since 2004, the Brand has been collaborating with the Austin-Healey car brand. A partnership based on allegiance and fellowship between watchmaking and mechanics, punctuated by meetings, races and a shared passion for retro design.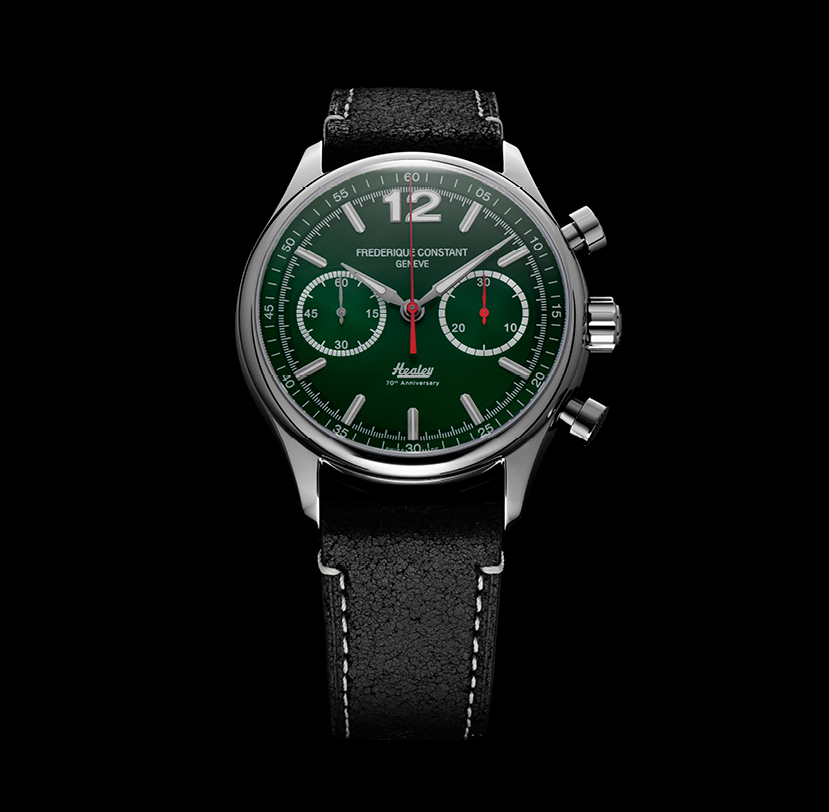 Manufacture
LASTING LOYALTY
The union of Frederique Constant and the Austin-Healey company is no real coincidence. Both are driven by the same passions and values which brought them together in 2004 and continue today: the love of beautiful machines, precision, the celebration of timeless design, the combination of leather and metal, comfort and above all, a certain art of living. Frederique Constant's Vintage Rally collection, dedicated to this partnership is all of that …and more.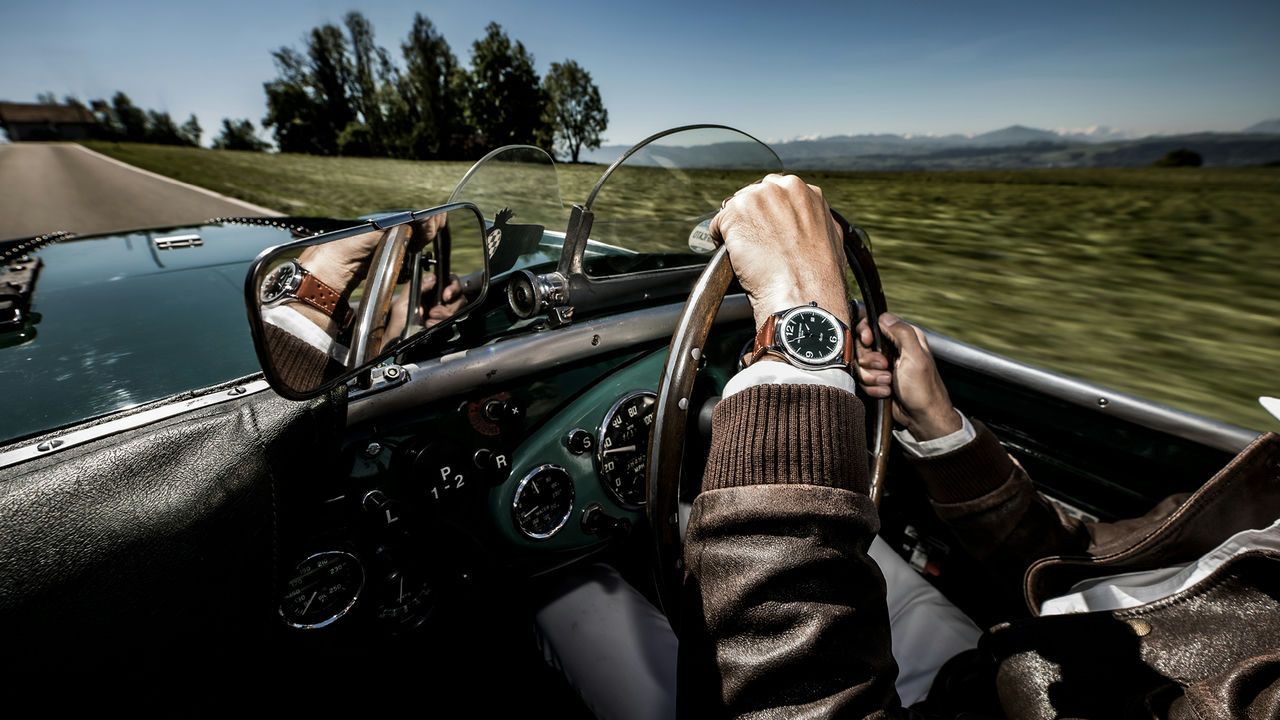 2022 marks the 70th anniversary of the creation of this legend, of which Frederique Constant has been the key partner since 2007. The occasion to offer vintage car fans a collector's piece to wear on the wrist: the Vintage Rally Healey Chronograph Automatic.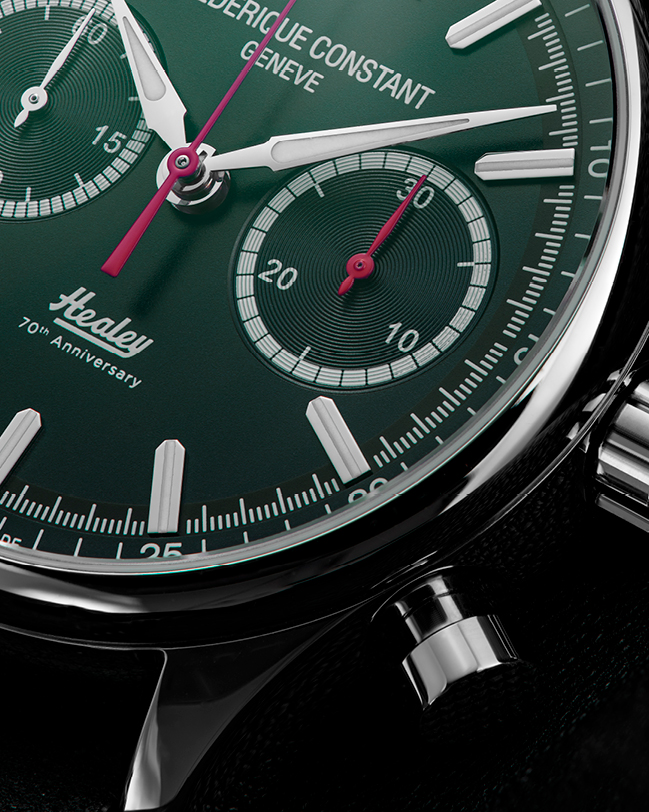 Manufacture
A SPECIAL GIFTBOX
To perfect this parallel with motor racing, the Vintage Rally timepieces come in its dedicated gift box alongside a miniature replica of the famous NOJ393.
Manufacture
70TH ANNIVERSARY
In 2022, Frederique Constant is celebrating the 70th anniversary of its long-standing automotive partner, Austin-Healey, and is renewing its intangible loyalty with two exclusive limited editions. For the occasion, its new mechanical chronograph, the Vintage Rally Healey Chronograph Automatic, has adopted the "British racing green" colour of the legendary vintage car with the NOJ393 number plate. With a bicompax dial and two racing red hands, this timepiece is produced in two versions: the first, limited to 10 watches with the 70 number visible at midday, and the second, with a run of just 700 watches, with the "12" in its normal place.