UNIVERSES
RIVA HISTORICAL SOCIETY
A prestigious celebration of Italy and its legendary runabout yachts
In 1988, up-and-coming independent family-run brand Frederique Constant was established in Geneva, the heart of the Swiss watchmaking industry. At the same time, the RHS (Riva Historical Society) was set up in Italy in a bid to celebrate the dolce vita by safeguarding one of its most famous boats. This legendary yacht, initially hand-crafted entirely from wood, embodied the inimitable, easy-going elegance of 1960s Italy.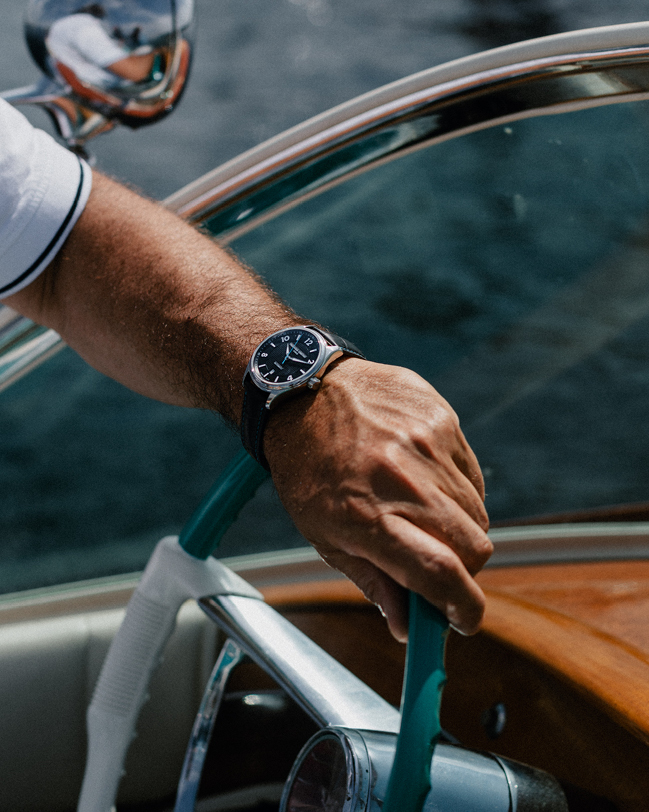 Manufacture
A SPECIAL BOND
A company devoted to measuring time, and an association dedicated to the art of drifting through the waves, both united in their vision of upholding workmanship, beauty, and attention to detail, destined to be carried on the tides of time for centuries on end as custodians of the same timeless elegance and burning passion. A transalpine bond was forged between Lake Geneva in Switzerland and Italy's Lake Iseo, uniting the two entities since 2013 in a relationship that has buoyed Frederique Constant's Runabout collection ever since: a line first launched in 2009 in tribute to the famous runabout boats.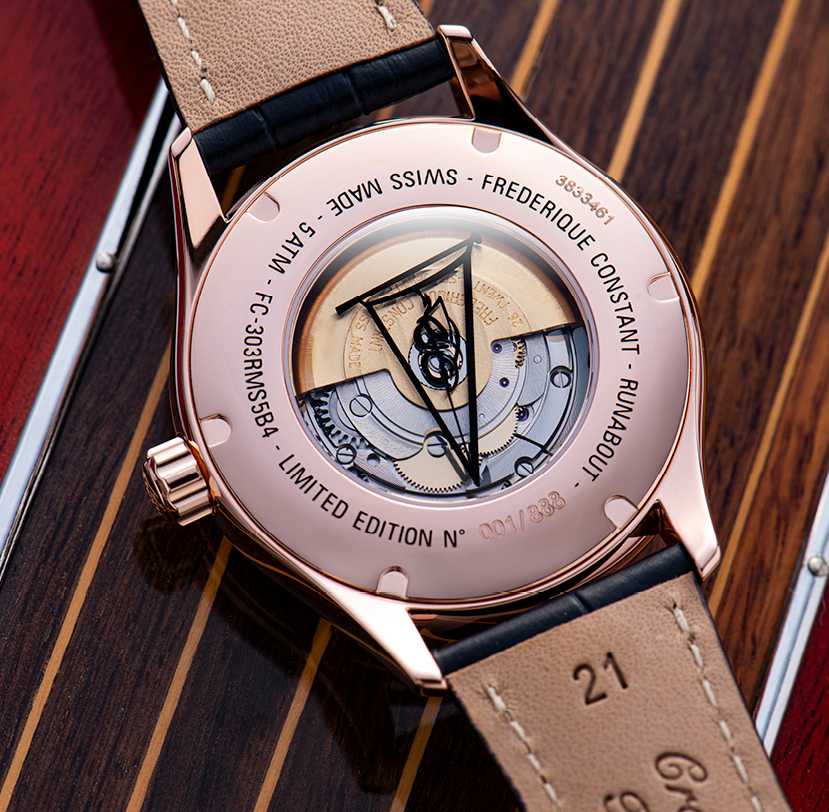 Manufacture
A SPECIAL BOND
Since 2009, Frederique Constant has been celebrating the legendary Runabout yachts of the roaring 20's, by offering an attractive series of limited edition timepieces named "Runabout". Runabout boats were designed by skilled engineers who endeavoured to create a timeless design – highly polished wood, gleaming chrome and glistening glass – that would never go out of fashion. They succeeded. Today, these stunningly elegant crafts still grace the world's finest waterways, and many of them have been seen at events hosted by Frederique Constant.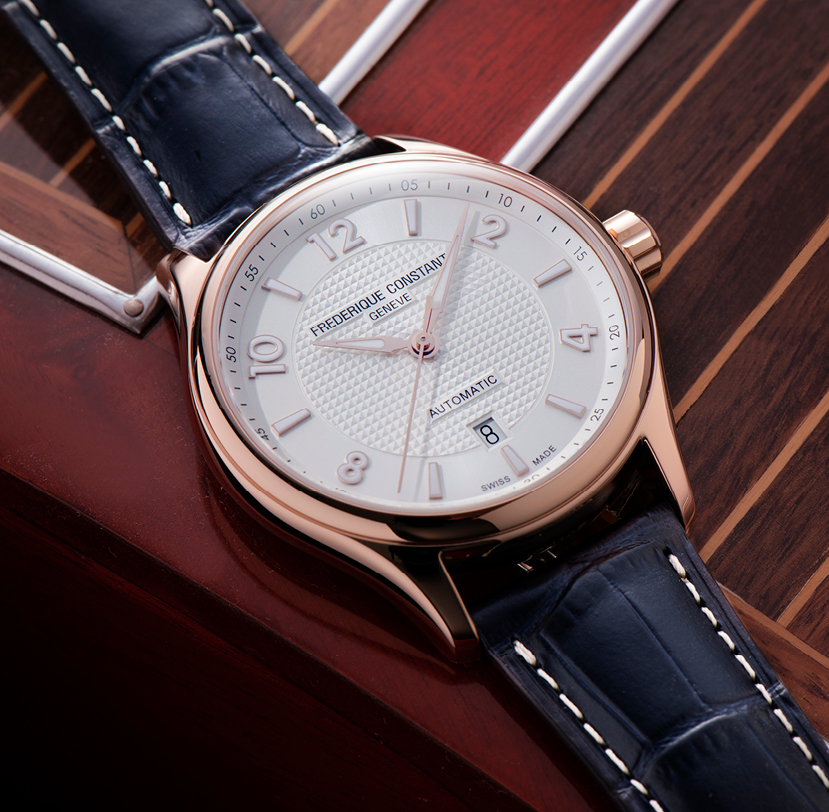 Manufacture
THE RHS
(RIVA HISTORICAL SOCIETY)
Guardians of a wonderful legacy, the Riva Historical Society was founded in Milan, Italy, in 1998. The RHS's primary objective is to locate and aid in the conservation of classic runabout boats designed by eponymous boating passionate, Mr Carlo Riva. Frederique Constant has joined forces with the RHS in order to salute the crafts that epitomize the sophistication and easy elegance of that wondrous time, when the world seemed happy and relaxed.
Runabout pieces from Frederique Constant honour the Society with a visible movement for all to admire thanks to a sapphire background that offers up a glimpse of the watch's intimate workings, engraved with the RHS (Riva Historical Society) logo.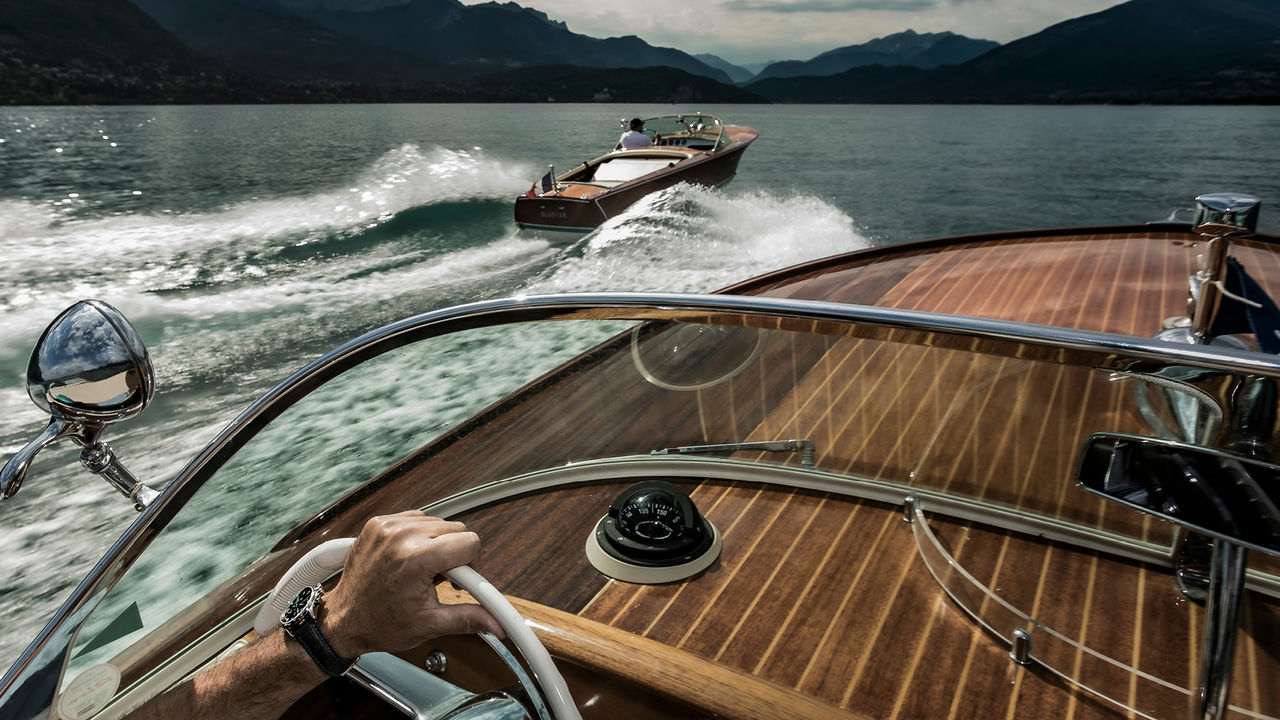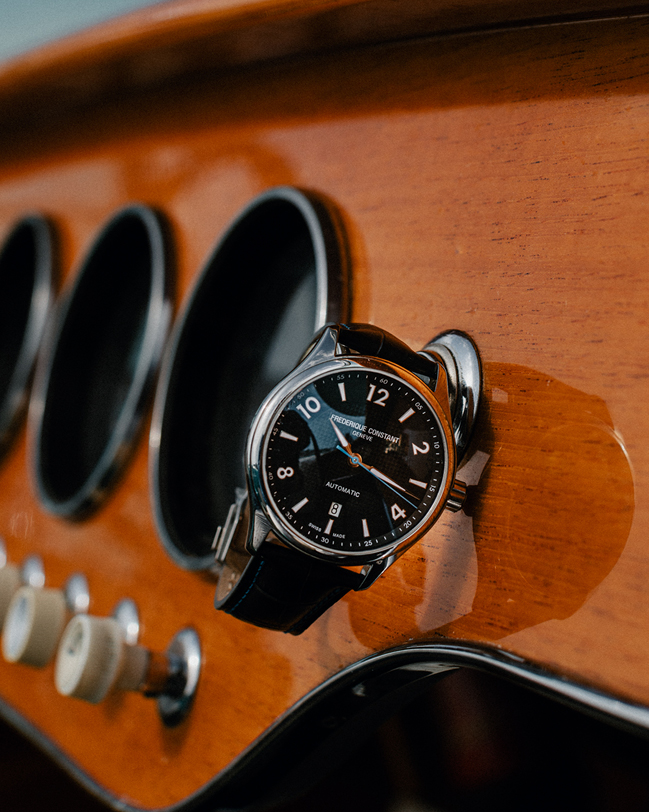 Manufacture
A SPECIAL GIFTBOX
Each piece of the collection will be presented in a special case containing a miniature replica of one of these iconic wooden yachts moored alongside the watch.After two years of silence, on May 6th, 2022, The Avener made its comeback and released a new track called Quando Quando, (The Avener & Waldeck – Quando Quando feat. Patrizia Ferrara). A song provided with summer vibes, making you want to dance to the rhythm of its Italian references and its colourful clip.
Manufacture
OF ITS TIME
Its lines and contours, meanwhile, reflect Frederique Constant's modern aesthetic. The Runabout collection stands out with its large even-number Arabic numeral indices complete with five-minute markers on the inner-bezel. Each hour index is applied, lending the dial depth while improving readability.
To the same end, the sword-style hour and minute hands are shot through with luminous matter to enable the wearer to continue sailing long after the summer sun has dipped below the horizon.